Christmas trees and light displays aren't the only things that should be sparkling this holiday season. It's time for shiny new toys and that includes brand new body jewelry. We're talking big-time bling: Belly rings, nose rings, plugs, and so much more. Need help picking out the perfect piece for your pierced pal? No problem. That's what we're here for. This gift guide is the only thing you'll need to treat your hole-y friends to a kickass Christmas gift.
Yup! That's right. ALL BELLIES ARE BEAUTIFUL. Belly rings are the perfect way to show off that midsection and add a little bit of personal flair to your body mods. With so many belly rings to choose from, there's no doubt you'll find the perfect pick for all the pierced babes you have on your Christmas list. Here are a few of our faves: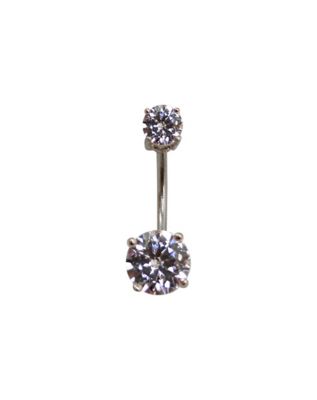 Classic, shiny, and chic! The perfect addition to any belly.
Got taste? Let their tongues do the talking. Ugh, enough with the terrible jokes. Tongue rings are cool and if you have a friend that has a tongue piercing, a new barbell is the perfect Christmas gift. Here are a few that tickle our fancy:
You know what we say: The bigger the better! Give your homies a hand and help them stretch their ears to the gauge they've always wanted. Or, you can just fill their current holes with something new:
These organic plugs are made of natural stone and will be super friendly to all body types.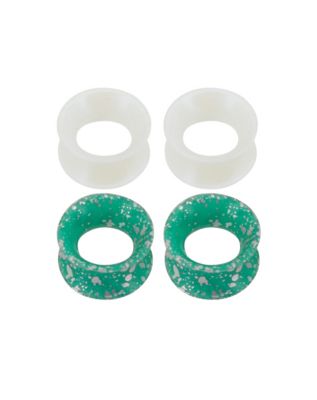 You can't go wrong with a classic silicone plug. Plus, two pairs will allow your friend to switch up their look whenever they want.
Sexy, fun, decorative… Should we go on? Nipple piercings are straight-up HOT, and that's why we think new ones would be the perfect gift! Yes, we are normalizing buying nipple rings for your best friends and, of course, your lover! Check these out:
Fancy Faces
We bet your friends' faces are already super cute, but you can make them stand out even more by gifting them with new lip rings or eyebrow rings. Accessorize their best features by giving them a labret lip ring or curved barbell that shows off their personality.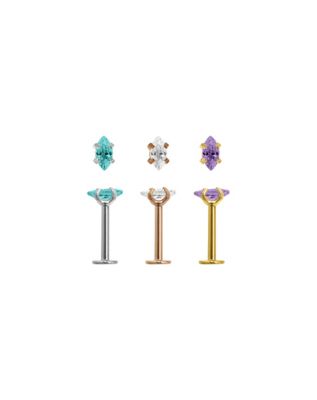 A different color for every aesthetic? Sign us up. Your friends' mouth will look amazing next time they spill the tea.
Yes, noses provide us our sense of smell, but they're also really great to decorate. Whether you're looking for a stud nose ring, a hoop nose ring, or a sweet little septum ring, we've got it all. Match your friends' style with these options and there's no doubt their little noses will be extra cute for the holidays.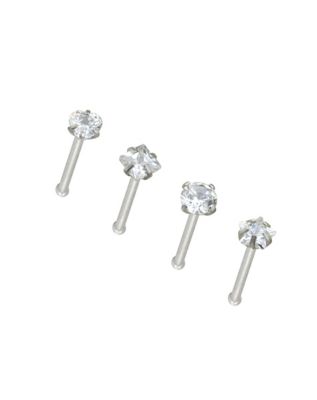 Classic studs are always a great choice. Plus, there's something special about a nose that shimmers, #AmIRight?
Got a sensitive squad? Spencer's body sensitive body jewelry line to the rescue! This line of body jewelry is hypoallergenic, nickel-free, and made entirely of ASTM F-136 titanium. To put it simply, this jewelry is made of implant grade material that is safe for all body types! Your crew deserves the best: 
Stoked about filling your friends' holes and enhancing their bod mods? Check out all of our body jewelry and start checkin' off that Christmas list!
Care & Piercing Guides
Related Blogs