Consider this your Mercury retrograde survival guide.
Your sign's monthly horoscope for September is *finally* here. With summer winding down, Virgo season accompanies us through our back-to-school blues and reminds us of the importance of returning to a routine.

Must-Save Dates:
September 4: Jupiter retrograde
September 14: New moon in Virgo
September 22: Sun enters Libra
September 29: Full moon in Aries

What You Need to Know about Virgo Season 2023
As we wave goodbye to the dog days of summer and prepare for all the fall things (hellooo pumpkin spice), Virgo season is determined to help us get there with some much needed post-Leo season R&R. Now, we know what you're thinking: "What about Mercury retrograde?" And, yes, that's a fair point. But who better than Virgo, Mercury's home turf, to kick off the fall season? Since Mercury is Virgo's planetary ruler, we're starting off retrograde in our comfort zone– and trust us, the stars are working in our favor.
The heat of Leo season may be simmering down, but you can count on this fire sign to carry its drama over to Virgo season. Mercury retrograde brings major miscommunication amongst the signs and even possible travel delays (triple-check those flights!).

What September's Horoscope Means for *You*
Let the stars guide you! (Don't forget to check your rising sign, too.)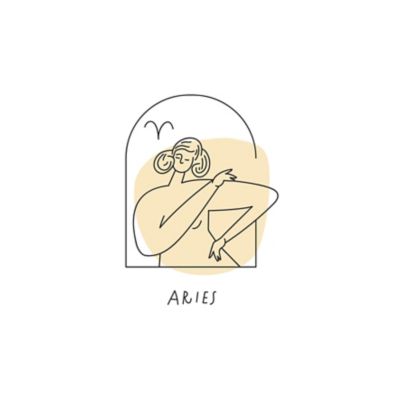 Aries
You're all about you this month, Aries. Leo season may have ignited your fiery tendencies, but Virgo season encourages you to center yourself before the start of the new season. With the sun in Virgo highlighting your sixth house of work and wellness, you can expect to be laser-focused on any big projects you dreamed up during Leo season. Now's the time to work harder and play harder.
You're juggling doctor's appointments, art classes, work meetings, and spiritual practices, but making time for you feels even more productive and essential this month, doesn't it?
Taurus
Is it love or Mercury retrograde? Put the phone down, Taurus (you'll thank us later). You're feeling extra flirty as the sun travels through your sign's fifth house of pleasure and romance. We all know the #1 rule of Mercury retrograde… DON'T text your ex. Even if you're spending the month mentally revisiting an old situationship (or two or three), it didn't work out for a reason. Instead, you'll be inspired to express this creative energy into more artistic endeavors.
The new moon on September 14th is a great time to carefully set your intentions and plan the rest of your month (in true Virgo fashion).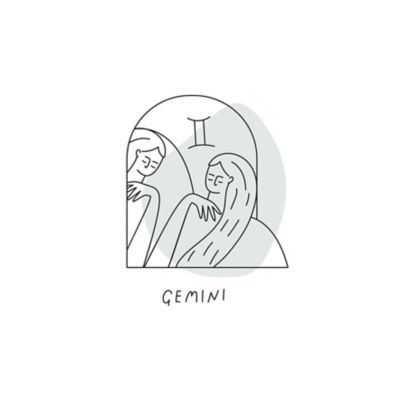 Gemini
Now's the time to nest, Gemini. With the sun passing through your fourth house of home and family, keeping your loved ones close is extra important to you this month. There may even be an end-of-the-summer getaway in the near future. We know you social butterflies always have a booked and busy social cal, so your homebody tenancies may leave you feeling a little lost this month.
Slowing down your lofty Gemini mind can only help you prepare for Mercury, your ruling planet, entering retrograde.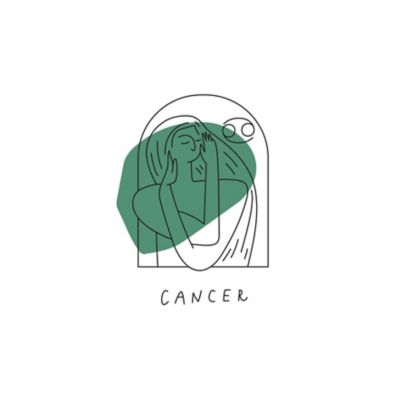 Cancer
It's not easy for everyone to ditch the long summer nights, backyard BBQs, and scorching weather. But you, Cancer? You're ready for the change that comes with the changing seasons. We're talking about crisp autumn air, cozy outfits, and scary movie nights. Yes, Mercury retrograde is a *slight* cosmic curveball, but you're not letting anything ruin your plans this month. With the sun moving through your third house of communication, you're ready for allll the fall gatherings.
The August 30th full moon brings an air of confidence to your aura, so now's a good time to step out of your comfort zone!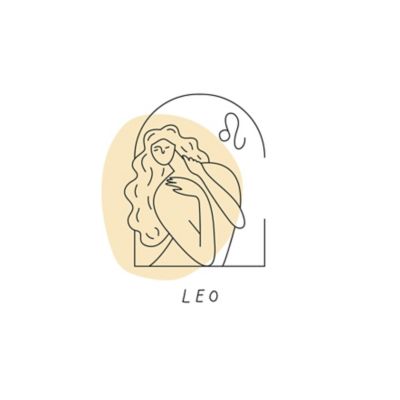 Leo
Still riding that post-birthday month high, Leo? We don't blame you. While Leo season was a blast, it's time to embrace Virgo season's meticulous and perfectionist tendencies. With your ruling planet, the sun, moving through your fourth house of finances, your bank account may be recovering from some larger-than-life birthday spending. Now's the time to get your financial matters in order and work on checking off that fall to-do list.
Because Virgo rules the sixth house of wellness and routine, the new moon on September 14th adds more fuel to your determined fire. Don't be scared to ask for that raise or healthily splurge without breaking the bank!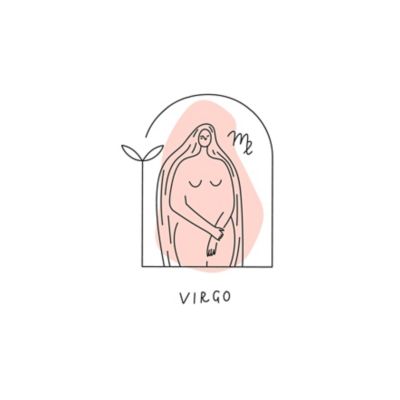 Virgo
Happy solar return, Virgo. This season is especially transformative for you. We know your inner valedictorian is telling you to optimize this time of extreme productivity, but don't forget to prioritize yourself! It is your birthday, after all. "Work harder, play harder" is your mantra this month (as long as "play" means attending mandatory networking events.) We know you're itching to launch your ambitious aspirations and share some of that boss b!tch energy with the signs, but don't forget to give yourself some love this month.
Set powerful intentions for months to come with your annual new moon on September 14th. Mercury retrograde might set you back a few steps this month, but your manifestations will continue to prove true through October.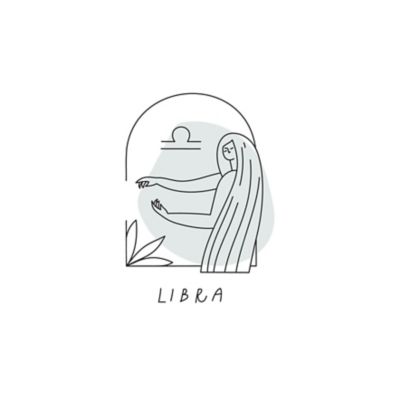 Libra
Spirituality means everything this month, Libra, and with your season fast approaching, some R&R is exactly what you need. With the sun moving through the 12th house of your subconscious mind, don't be surprised if you're vibrating on a higher plain than those around you. Expect to feel extra in tune with the spiritual realm, dreams, and your subconscious. Evolving and growing means learning how to protect your inner peace.
Mercury retrograde may prompt your inner social butterfly back into its cocoon. Take this time to optimize your meditation and mindfulness rituals.
Scorpio
It's okay to ask for help sometimes, Scorpio. With the sun moving through your 11th house of networking and friendship, your personal endeavors aren't so personal this month. Having a strong support system is a necessity when it comes to accomplishing your goals, career or otherwise. You find yourself more inclined to welcome new friends into your tight-knit circle, and if you play your cosmic cards right, this could prove extremely fruitful for you.
Mercury retrograde will reveal who your true friends are, ensuring you enter the fall season drama-free.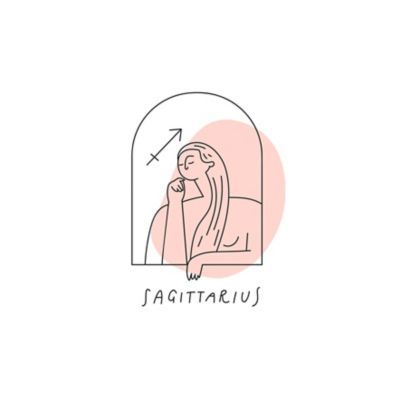 Sagittarius
Virgo's perfectionist persona is rubbing off on you, Sagittarius. This month, it's all about the little details. With the sun entering your 10th house of career and workplace reputation, you're ready to put all your energy into your work – and you want to be recognized for it. However, with Mercury retrograde looming, it's better to get all your ducks in a row before making any big career moves. The new moon on September 14th is a great time to set some professional intentions and lock it in with some new moon manifestation magic.
Virgo's earth sign energy is begging you to trust the process. It'll all work out in the end!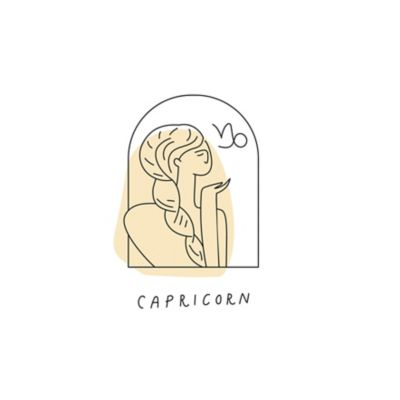 Capricorn
Your fellow earth sign is highlighting your ninth house of adventure and higher learning, which means getting out of your comfort zone, Capricorn. Say goodbye to your workaholic tendencies and expect the unexpected this month. Virgo season prompts you to accept this newfound freedom with open arms, and the September 14th new moon works its magic to broaden your horizons further.
Even with Mercury retrograde, it seems the stars are on your side this month.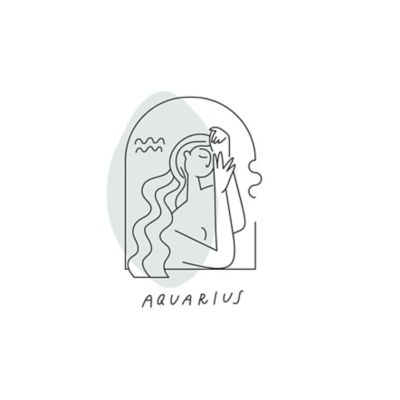 Aquarius
Get ready to look inward, Aquarius. With the sun touching your eighth house of transformation and intimacy, you can expect to undergo some intense self-reflection. Your relationships are under a microscope this month, which means you need to decide if it's time to ditch your current partnership or recognize what you need in order to feel comfortable being emotionally vulnerable with others.
While Mercury's retrograde seems to be clouding the judgment of other signs, it seems to be clearing the way for your improvement.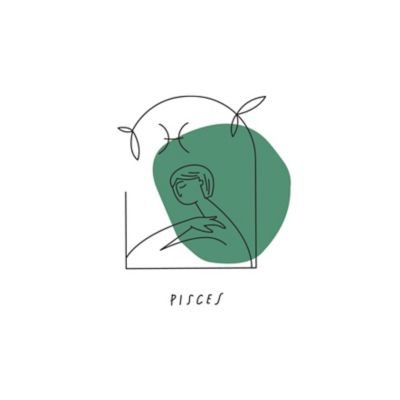 Pisces
Your relationships are in the spotlight this month, Pisces. With the sun moving through your seventh house of relationships, Virgo season is giving you the practical lens you need to put down the rose-colored glasses. Whether you're dissecting your current relationship or contemplating rekindling an old flame, you might want to wait until after Mercury retrograde to finalize any romantic decisions. Just go with the flow! Everything will work itself out.
The new moon will help you come to terms with what's real and what's not this month.
Virgo season shows us the magic in the mundane! Check out The Inspo Spot for more holistic and healing goodies. Don't forget to come back next month and see what the stars have in store for October!