With so many people staying home in 2020, jigsaw puzzles emerged as one of the most popular indoor hobbies around. While some have been doing puzzles for years or even decades, others are new to the joy of completing a jigsaw puzzle. Online, jigsaw puzzle enthusiasts share their completed handiwork. There are over 30,000 members of the Reddit subreddit on jigsaw puzzles, and the hashtag #puzzle on Instagram has over 4 million posts. That's a lot of puzzle fans!
Whether you're just getting into puzzles or are already a fan, you can celebrate National Jigsaw Puzzle Day on Friday, January 29. We wanted to share with you some of the reasons we think jigsaw puzzles are so fun.
Jigsaw puzzles can be done alone or with other people
Jigsaw puzzles are a cool activity because you can work on them by yourself or with other people. Many families do jigsaw puzzles together. Some public libraries have them out on tables, where anyone who passes by can spend some time putting pieces together, then leave the rest of the puzzle for other patrons.
Jigsaw puzzles are calming
With so much of life feeling uncertain during the pandemic, there's something meditative about focusing on a jigsaw puzzle. Plus, the sensation of clicking a puzzle piece into place and seeing the picture start to come together is incredibly satisfying. Focusing on a fun activity that requires some brainpower but that also allows you to watch TV at the same time can help you relax after a stressful day. If you find yourself unwinding with a puzzle, you're not alone. Plenty of people are using puzzles to ease anxiety.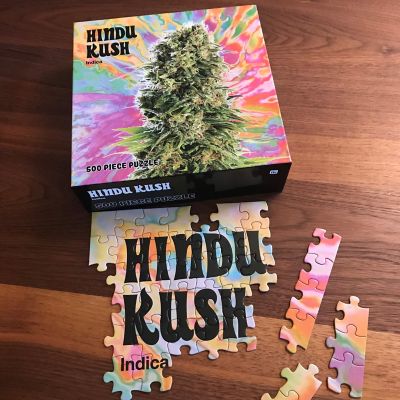 Jigsaw puzzles make you feel accomplished
Lately, when for many of us, focusing on a book hasn't been that easy, jigsaw puzzles are something that you can actually work on, whether you put one or 100 pieces in place. You can spend a few minutes on a puzzle in between other tasks or several hours; it's not a game or a competition, so you can go at your own pace. If you're an avid puzzler and can get on a roll, you might be able to finish a puzzle in a day or two; sometimes more challenging puzzles can take weeks. Either way, it's okay, and at the end, you'll feel very accomplished and proud of yourself.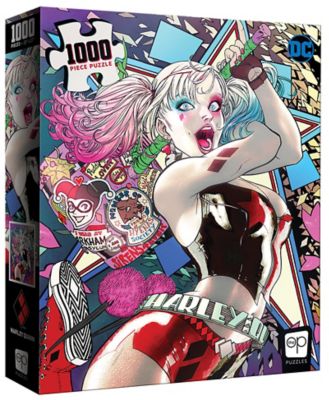 Jigsaw puzzles are pretty
The cool thing about puzzles is that you get to see a creative image, whether an illustration or a photograph, and get to know it up close and personal. Artwork puzzles can give you a new appreciation for the artist's handiwork, as can photo puzzles. You come to admire a photographer when you spend hours staring at tiny pieces featuring a part of their photo and figuring out where each one goes.
Jigsaw puzzles can add art to your walls
Fun fact: After you're finished with a jigsaw puzzle, you can use puzzle glue on the back and hang it on your wall! How's that for some fun home décor?
Looking for some cool pop culture-themed jigsaw puzzles? Spencer's has you covered!