The love of your life has popped the question, you've said yes and you're officially engaged. Congratulations! Now that you're all about that wife life, it's time to celebrate your new relationship status, spread the word and get started on wedding planning! Let everyone know you're engaged AF while also slowly easing into preparation for the big day. Before you go trying on wedding dresses, give yourself some time to adjust, spend time with your fiancé and, of course, show off that ring bling!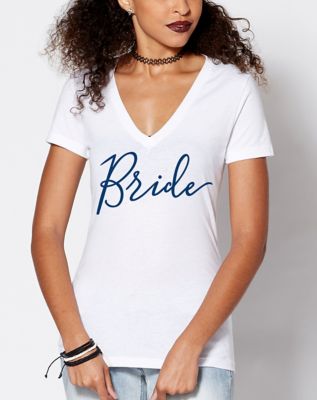 1. Tell friends and family
After the excitement has calmed down (at least a little), it's time to let your loved ones know so they can congratulate you. If they're nearby, you can arrange to tell them in person, or call your besties, siblings and family members so they can revel in the good news.
2. Post on social media
Nothing really happens these days if it's not documented on social media. Whether you take selfies or have a friend snap Instagram-worthy photos of your ring as you recreate your proposal, you'll want beautiful images to go along with your change of relationship status online. This is a major milestone in your life, and it deserves to be honored with glowing images. You can create an engagement photo album on Facebook or simply post one stunning shot that will get all the likes.
3. Make a wedding website
You know that as soon as you start spreading the word, people are going to start asking you the same questions: When's the wedding? Where is it? Are you registered? While exciting at first, after the umpteenth time you're asked, you'll be ready to share these vital nuptial details in the handier form of a link. Even if it's a bare-bones site for the moment, registering a URL and updating it with some of the basics will leave you more time to dish about the proposal and make fun plans rather than give out the same old responses. Now's also a great time to think about what your wedding hashtag will be.
4. Decide if you need a wedding planner
While you don't have to make every wedding decision immediately after you get engaged, if you've thought about the kind of ceremony and venue you want, you probably have an idea if you'll have a small, intimate gathering or a huge party with everyone you know—as well as how you're going to handle organizing it. Since many venues get booked up very far in advance, as soon as you know you'll be tying the knot, you'll want to start considering whether or not you'll need the services of a wedding planner.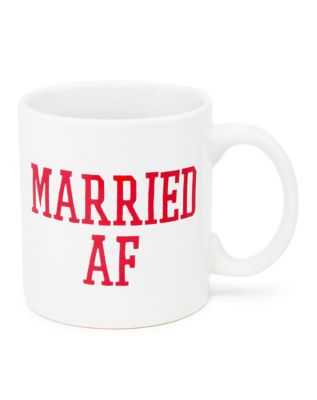 5. Get some swag!
You're engaged and you know it…but does everyone else? They will when you start each morning with coffee or tea in your Married AF coffee mug and a big smile on your face. After all, you're only a bride to be for a little while, so you may as well enjoy this special time of your life, and make sure everyone knows that you're ready to get hitched.
6. Go on dates with your fiancé
It may take a little while to get used to calling your partner "fiancé," and things are about to get super busy as you talk venues, seating charts, bridesmaid dresses and everything else that goes in your wedding binder. In all that planning, you want to keep the romance alive, so why not make a regularly scheduled date night with your true love? You can revisit the places you went when you were first dating and also make new memories. If there's a spot you've always wanted to visit or a romantic restaurant you've heard about, take time for just the two of you and plan some special dates.
7. Talk about your guest list
One of the biggest decisions you'll have to make is who to invite. You can start with the easy part—your bridal party, your fiancé's attendants and your immediate family. Then you and your fiancé have to decide who'll make the cut and how many total people you plan to invite.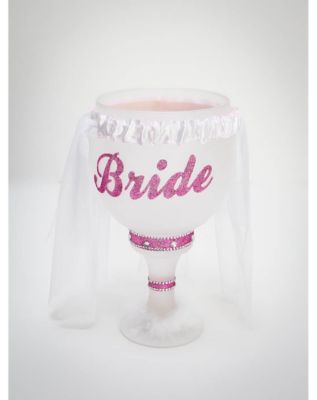 8. Register for gifts
You may still be basking in the glow of saying "Yes" and smiling every time you catch your ring twinkling, with the notion of registering for gifts far from your mind. But your friends and family will want to give you presents, and you'll make their lives easier by giving them handy options in a wedding registry, which you can link to on your wedding website, while also ensuring that you get items you truly need as you embark on married life. You can register at your favorite store, and even do an unusual registry for things like honeymoon funds, a down payment on a house and more.
9. Show off that engagement ring
We know—you can't stop staring at the gorgeous new bling glinting off your ring finger. Once you've shown it to all your BFFs, you'll probably find yourself showing it off to total strangers at the grocery store, movie theater, you name it. Go ahead—flaunt it! Get a special manicure to celebrate your engagement that matches your ring.
10. Start an inspiration board
You'll have a lot of choices to make over the next months (or weeks for the daring with very short engagements), so having a sense of what you want your wedding day to look and feel like will help you with the planning process. You can make a virtual board on a site like Pinterest or use a cork board to pin up ideas you see in magazines or print out. Looking at it every day will help you become the beautiful bride of your dreams.