With Valentine's Day coming up, we want to help you have the best sex life possible! Here are Spencer's sexy coupons for the first 14 days of February. These coupons make it easy to experiment and bring even more intimacy into your relationship. Right-click to save the image and send as a sexy message to your Valentine.
Sexy Coupon for 30-Minute Massage
Who wouldn't love a massage from their partner? This gift is sure to make your lover melt and moan in the best way possible.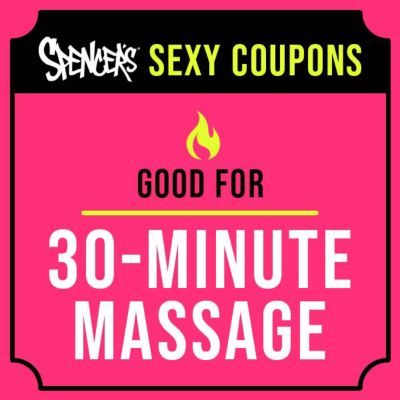 Sexy Coupon for Stream and Chill
Turn off your phones, dim the lights, strip down to your undies or birthday suit, and watch a steamy movie together…but be prepared to have to rewind later since you'll be getting hot and heavy yourselves.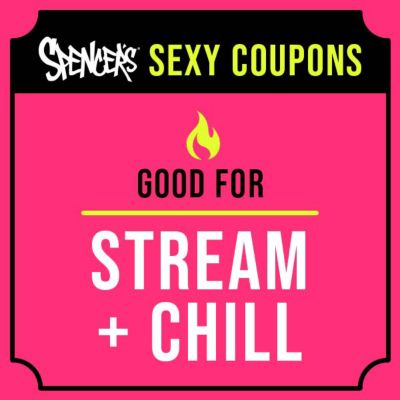 Sexy Coupon for a Striptease
They'll be ready for you to show off your sexy moves (or flaunting their own) when they redeem this striptease coupon.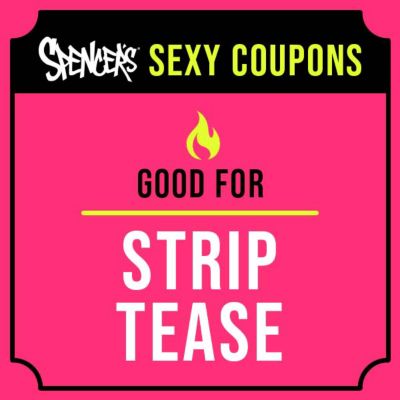 Sexy Coupon for Breakfast in Bed
Give them the ultimate treat with breakfast in bed! Whip up an omelet and a steaming mug of coffee, or, if you're not gifted in the culinary arts, a bowl of their favorite cereal. They'll be touched at the gesture as you enjoy a new way to cozy up.
Sexy Coupon for Date Night Out
Life gets busy no matter how in love you are. Prioritize your intimacy by giving the gift of a date night out. Hit up your favorite restaurant, bar, club, movie theater, or anywhere else! Looking for some date night ideas? Check out our 100 sexy date ideas, which work whether it's your first date or you've been together a long time.
Sexy Coupon for Dinner In
When they're in the mood to spend some one-on-one time, they can redeem this coupon for dinner in. Try out a new recipe together or order in. Indulge in a favorite meal and spend a leisurely evening with your favorite person.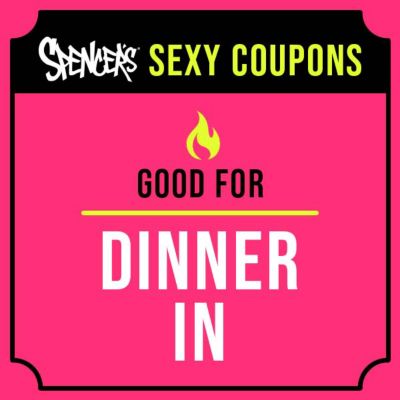 Sexy Coupon for Fulfill a Fantasy
It's always exciting to trade sexual fantasies with the one you love. This coupon gives you an easy way to start that intimate conversation and perhaps try out something new together!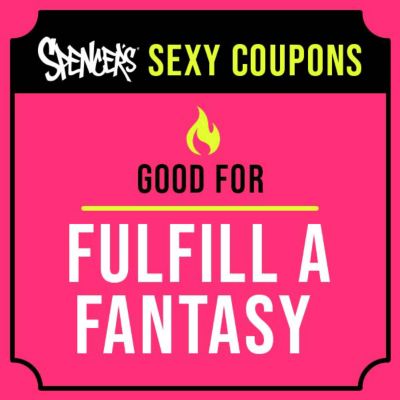 Sexy Coupon for Morning Sex
Rise and grind! With this coupon, you'll be the perkiest early bird ever. Make any morning that much hotter when you use this morning sex coupon.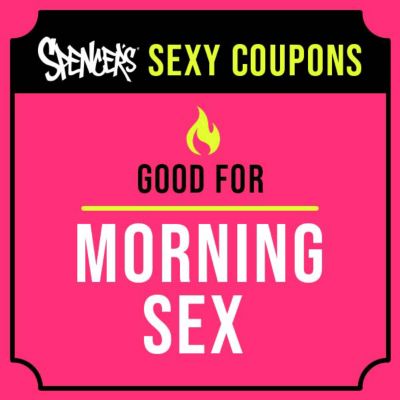 Sexy Coupon for Naked Day
Forget clothes and even robes and go naked! This fun coupon is the perfect excuse to strip down to your birthday suits.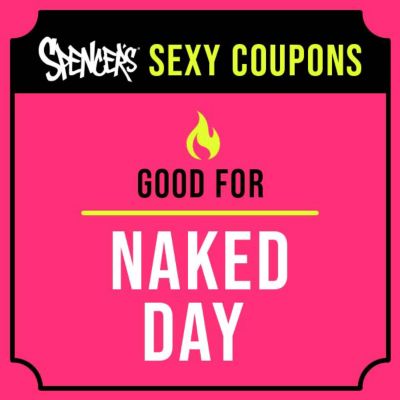 Sexy Coupon for Oral Sex
Whether you're giving, receiving, or both (hello, 69!), using this coupon will be one of the most fun things you can do with your mouth.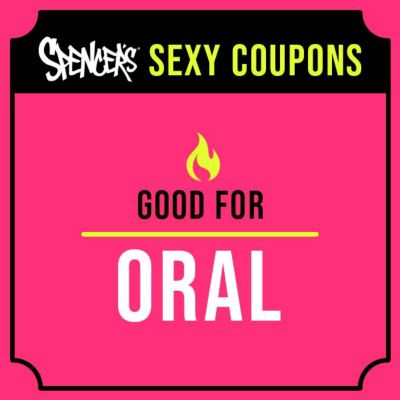 Sexy Coupon for a Quickie
When life gets busy, that's a sign that you need to prioritize getting busy (if you know what we mean). They'll love using this coupon for a quickie. Even ten minutes is enough to get your heart racing!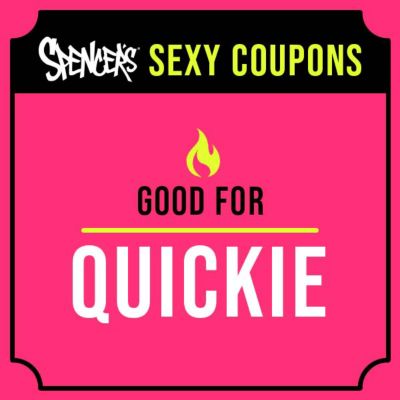 Sexy Coupon for Roleplay
Put on a hot costume and be ready to break out into your sultry persona! Whether you opt for professor/student, cop/speeder, naughty nurse/patient or anything else, erotic roleplay is sure to steam up your sex life.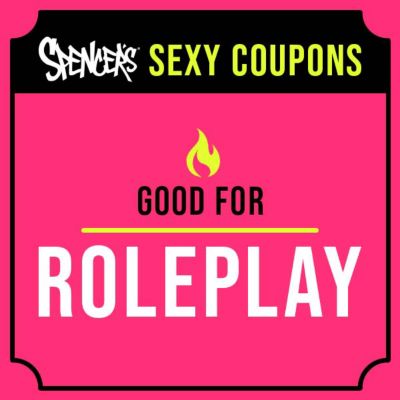 Sexy Coupon for Tie Me Up
Bringing bondage into the bedroom is simple with this sexy coupon. Go ahead and get kinky and discover how much fun it is to give up (or take) control!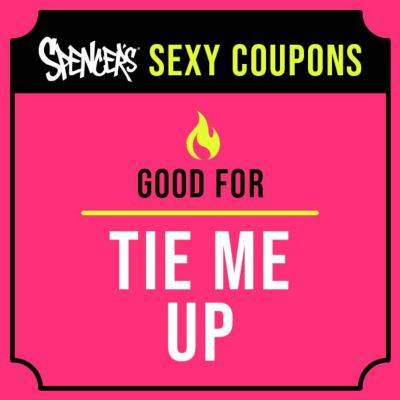 Sexy Coupon for Getting Kinky
Want to explore a new kink or fetish, or revisit a beloved one? There are so many ways to get kinky, whether you want to explore anal play, try out spanking, or anything else!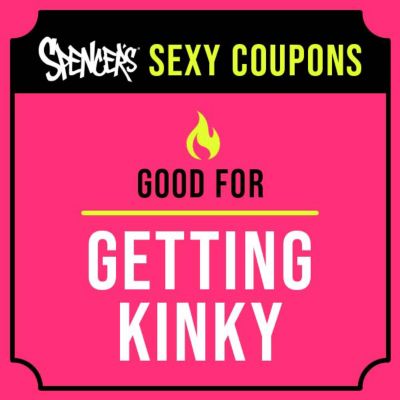 Want the scoop on all things sex? Check out all our sex tips here and shop Spencer's sex toy section.