The season of giving is upon us! Everyone's favorite time of the year! The time of year that you take all of your hard-earned cash you worked hours throughout the year for, put it all together, add a bow, and waste it on everybody else! Well, not really… but at least that's what it feels like sometimes!
We're talking about Christmas! That's right! Christmas Day is right around the corner and let us guess, you still haven't picked out that perfect present yet, have you? If our assumption is correct then believe us, you're AREN'T in the minority. We know all of you holiday procrastinators are out there, and we're here to help save your Christmas from being a total disaster!
With so many different types of people in your life like friends and family to classmates and co-workers, it can be nearly impossible to know which gifts to get for each person! With everyone constantly evolving their taste in style, the decision gets tougher and tougher every year! And don't even get us started about trying to buy gifts for Grandma!
Fortunately, at Spencer's we've put together a comprehensive list of all the great gift ideas and options we have for you to fill up that stocking! From hilarious coffee mugs to t-shirts, Spencer's has it all and then some! It doesn't matter if you're shopping for someone at home, at school, or at the workplace. Why do your Christmas shopping anywhere else, when you can get everything you need right here at Spencer's?
Check out our comprehensive Christmas gift guide below for a full breakdown of all the great gifts that we have to offer. We know there's something that'll catch your eye!
Netflix recently announced Stranger Things 3 was the most watched season on the streaming service to date, so it came as no surprise when the show was renewed for a fourth season. With that being said, you can be sure that going with a Stranger Things t-shirt or a Stranger Things fleece blanket from our collection as a Christmas gift is a safe bet!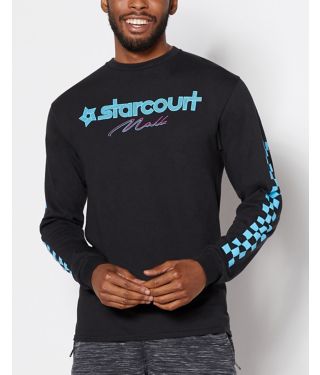 *Clap clap clap clap* We have gifts for youuuu! What better way to show your love for a friend than by gifting them something from the classic sitcom Friends! If you grew up in the '90s you already know how big Friends was and still is! So it should come as no surprise when we tell you that going with a gift from Friends is a solid choice as a Christmas present. Our official Friends coffee mugs and Friends drinkware will be sure to give your friend some nostalgic vibes featuring Ross, Rachel, Monica, Chandler, Joey, and Phoebe.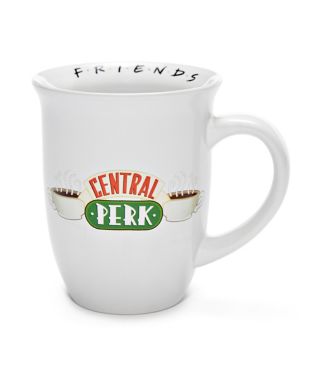 Strike first, strike hard, no mercy! That's the motto for the Cobra Kai Dojo. Gift your pal some merch from our officially licensed Cobra Kai collection and they'll be roundhouse kicking any snowmen who look at them the wrong way! Not a fan of Cobra Kai? Don't worry, we also have merch of the Miyagi-Do-Karate Dojo if they prefer the teachings of Mr. Miyagi. Just remember to sweep the leg!
I mean who doesn't love The Office, right? This classic sitcom has so many quotable lines that work perfectly on t-shirts, fleece, mugs and more! You think you don't like The Office? FALSE! You just have no sense of humor! A true The Office fan will appreciate anything from this hilarious collection as a gift!
Celebrate your Happy Human Holiday by giving your pal the gift of officially licensed Rick and Morty merchandise. If you know someone who loves Rick and Morty then you certainly can't go wrong with one of our Rick and Morty t-shirts or any Rick and Morty drinkware! You won't find any Rick and Morty apparel that's nearly as cool as ours anywhere else in this dimension!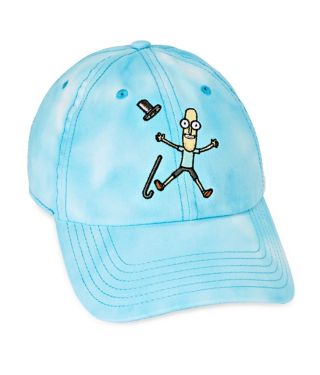 Shop The Nightmare Before Christmas merch
Is it a Halloween movie or is it a Christmas movie? Either way, our collection of The Nightmare Before Christmas merch is enough to even impress Sandy Claws! If you know someone who is a huge fan of The Nightmare Before Christmas, then you won't believe your eyes when you see our collection featuring officially licensed The Nightmare Before Christmas fleece blankets, backpacks, drinkware and more!
If you or your friends don't know who Steven Rhodes is, your t-shirt game is probably seriously lacking. Our Steven Rhodes collection features hilarious old-fashioned designs and always includes an ironic message. Once you take a look at some of the wacky Steven Rhodes t-shirts and Steven Rhodes fleece blankets we have available you won't be able to resist getting one for you and your friend for Christmas.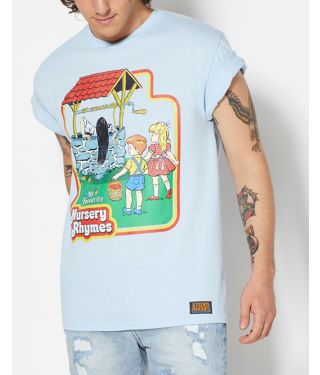 Looking for something to give a little extra life to the room? Our vast collection of posters looks great on any wall! Allow your friends to show off their fandom for some of their favorite characters, shows, and movies by picking up an officially licensed poster as a gift! You won't regret it!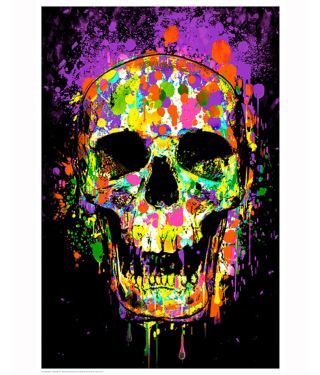 Wear your favorite characters on your sleeve by getting a gift from our amazing selection of t-shirts! It's the holidays, so you can't go wrong with one of our signature ugly Christmas t-shirts! If that's not you, or your friend's style, we also carry hundreds of officially licensed tees and graphic tees. Basically what we're saying is, there's definitely a t-shirt here for you to give as a stylish Christmas gift!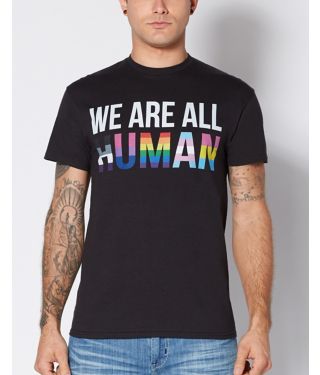 Expand your squad's winter wardrobe with some gear for the cold weather! You'll easily get your pals warm and toasty with the help of some of our licensed winter hats, scarves, slippers and beanies.  Once you shop our winter collection you and your squad can thrive in the cold all day long. Just don't eat the yellow snow!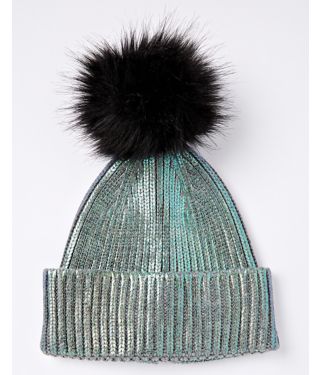 You'll have your friends in awe all night long once you pick up a lava lamp from Spencer's. Our selection of lava lamps is totally groovy, and will be sure to give your room some throwback vibes. The many different styles and colors we have available are truly mesmerizing and make for a perfect present.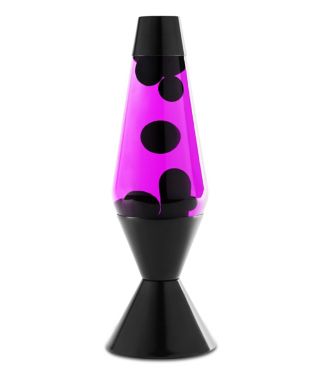 Know someone who's anime obsessed? A gift from our anime collection would make the ideal Christmas present! With merchandise from fan favorite shows like Naruto, Dragon Ball Z, and My Hero Academia, you'll for sure be able to find something that will have them ready to step into battle! Not the fighting type? Try and catch 'em all with some t-shirts, hats, backpacks and more from our Pokémon collection!
Christmas falls on a Wednesday this year, so gifting someone a present from our drinkware collection will have them totally ready for Thirsty Thursday the next day! If you know anyone who loves getting their drink on and can't keep off the eggnog, then a gift from our selection of drinkware is sure to please! From shot glasses to licensed pint glasses, coffee mugs, soup mugs and more, our drinkware makes for a great gift and isn't harsh on the wallet!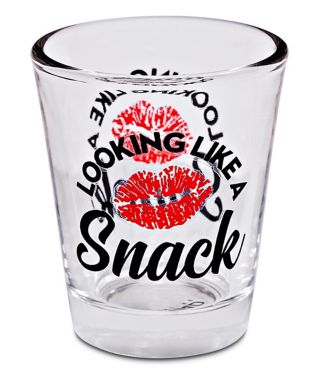 You've got to protect those chestnuts from getting roasted somehow! Our selection of officially licensed boxers and socks are an amazing gift for anyone who wants to look stylish from head to toe! Our various sock and boxer styles feature many of your favorite characters and shows including Bob Ross and Friends, along with some stylish unlicensed options as well. The recipient of one of these pairs of boxers or socks will be sure to have a smile on their face for Christmas.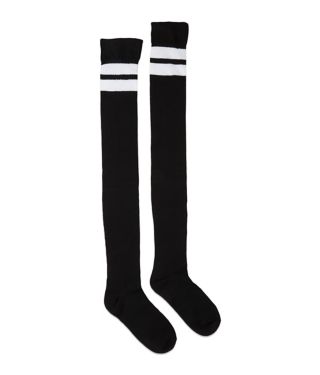 If you're doing some shopping for someone who's more of the competitive type, then a gift from our games section will be right up their alley! From raunchy card games, to party games, to wild drinking games, our collection of games is guaranteed to provide hours on hours of fun! Get your head in the game this holiday by gifting a game to a friend!
There's no better time to turn up than on Christmas! Prepare to jingle bell rock someone's world when you gift them a music-themed present from our lineup. Our collection of music products features merch from all your favorite artists and bands and will have whoever you're gifting a present to totally ready for their next concert. Our music t-shirts especially, are sure to remix their style!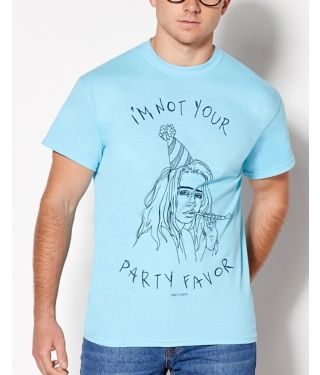 You've got to stay warm during those cold winter nights somehow! With one of the many fleece blankets from our collection your pal will stay nice and heated all through the night! With officially licensed fleece blankets from some of your favorite TV shows and movies like Game of Thrones, Friday the 13th, Chucky, and more, there's no doubt you'll be able to find the perfect fleece blanket to give as a present this Christmas!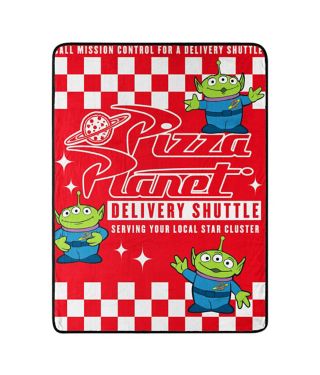 You can never have too much storage! Although it may seem a little obscure, backpacks are actually a great gift for the holidays! They're convenient, customizable, and are used much more than you think! We have hundreds of different backpack styles for you to try as well like built up backpacks, licensed backpacks, and reversible backpacks! Cater to your friend's favorite character by getting them a backpack that will suit them perfectly!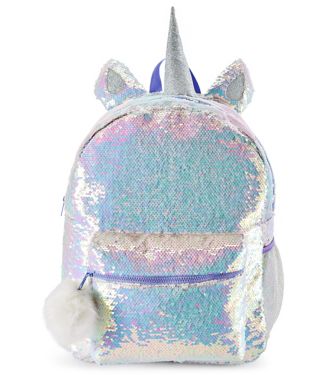 We hope you found what you were looking for! If not, be sure to check out our entire assortment of Spencer's must-haves right here! And be sure to stay tuned to our blog for best holiday tips, tricks, and ideas to make your next holiday the ultimate party!