Looking for cute bachelorette party apparel for you and your squad, or couples tees for you and your boo? Look no further! Spencer's has a ton of cute t-shirts and tank tops intended for two, whether you want to wear them with your bride tribe so everyone knows you're celebrating, or simply out and about to flaunt your status as a couple.
BFF Bridal Tees
Whether you recently got engaged or your wedding's around the corner, you'll want to savor this special time as a bride-to-be. What better way to do so than wearing coordinating tanks and t-shirts with your besties? Or to give these to yourself and the future Mrs. so she has some extra cute attire to flaunt her status along with her engagement ring.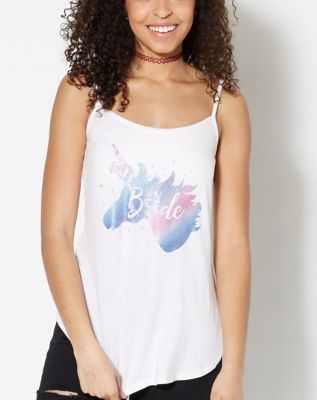 Bride Squad photos
One ah-mazing option is the matching unicorn bride tank top and unicorn tribe tanks, which you can wear as a group or when you're hanging out just the two of you. When you're engaged, you should take every opportunity to shout out your excitement over your upcoming nuptials and let strangers and friends alike congratulate you. Whether brunching or formally celebrating, these cute tops for the newly betrothed and their girls go with just about everything!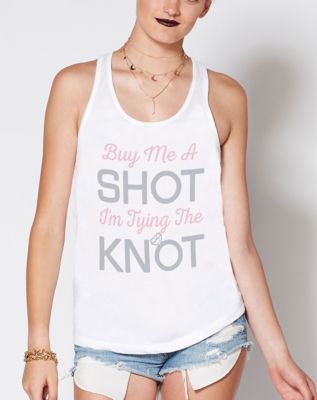 Tying the Knot/Bride's Drinking Team
These paired tank tops, bearing the words "Buy Me a Shot I'm Tying the Knot" and "Bride's Drinking Team," are perfect to wear at your bachelorette party to let everyone around you know exactly who they should be pouring one out for! They let the bride-to-be get her drink on alongside her besties, and will look amazing when your whole bride tribe does shots at the bar, with everyone around you cheering you on.
Couples Tees
If you're the type who loves dressing up as a couple, you can take that attention-getting spirit and apply it any day of the year. Once you put a ring on it and have told your family and closest friends, you'll want to let everyone around you know.
Sometimes, flashing that ring just isn't enough, so you can go to your usual hotspots in your coordinated his and hers tees, for a whole new round of congrats. This is a special time in your relationship as you dive into planning your big day and every detail of walking down the aisle, so you deserve to live it up.
His Mermaid/Her Captain
For those who like a nautical theme, these fun His Mermaid and Her Captain couples t-shirts are perfect for hitting the beach, sailing or planning your next seaside vacation.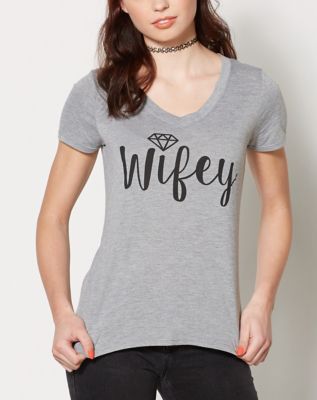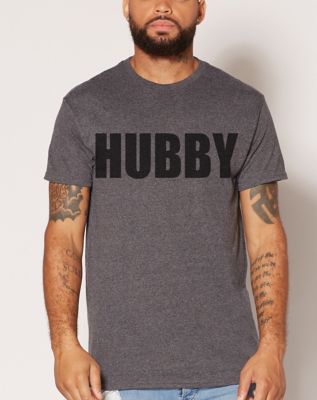 Wifey/Hubby
After you say I do, you'll probably carefully hang your wedding dress in your closet and only take it out on anniversaries, but that doesn't mean you can't continue the celebration and joy. You can revel in your status as bride and groom with this cute Wifey t-shirt and Hubby tee. Wear them when you're out together, or rock them at the gym, at the movies, hanging with your friends or any time. Saying "my wife" or "my husband" will never get old, and neither will rocking a top that proclaims that you're taken.