Everyone's favorite racy holiday is almost here: National Sex Toy Day 2019! Yes, this sexy holiday is a real thing and lands on Monday, November 4, this year. (The exact date shifts every year to keep you on our toes.)
For those of you who don't know because you've been living under a rock, Spencer's has been selling sex toys for over 20 years now, and our team knows what toys get your motor running and that having lots of options is essential. With so many to choose from for every personality and body type, sex toys have become the perfect bedroom accessory to keep on your nightstand right next to your lip balm and phone charger.
And thanks to companies like Spencer's, there are SO many adult toys for women, men, or however you choose to identify, all designed to make your sex life totally hot. Whether you're using them for some solo play or with a partner to heat things up between the sheets, there's a toy out there for you.
Many of our customers even bought their first vibrator or adult toy at a Spencer's store or on Spencer's website. (Go ahead, ask your friends and see what they say!)
National Sex Toy Day is the perfect excuse (not that you need one!) to treat yourself, your partner or your bestie (yes that's what besties are for) to a new vibrator. Plus, who is going to turn down a new toy that will help them get to the big O?
Not only are sex toys fun, but they also help you add some va-va-voom to your sex life. And who knows? You might find a whole new way to reach your peak. You can thank us later. Plus, Spencer's sex toys come with a one-year warranty and always ship in discreet packaging, FYI.
So, to help you celebrate 2019's National Sex Toy Day in style, Spencer's staff sex experts have gathered their top picks to make you hang your Do Not Disturb sign on your bedroom door for a few extra hours. Enjoy!
A classic straight out of Sex and the City
Crush Sweetie Multi-Speed Waterproof Rabbit Vibrator
The rabbit vibrator is a classic because it delivers clitoral stimulation as well as penetration, all in a pretty package. This double whammy of movement to your most intimate hotspots is a bedroom must-have! The rabbit ears stimulate the clitoris, while the ribbed shaft vibrates to provide the ultimate internal stimulation. You get to control how fast each part moves for total pleasure every time. Don't believe us? Ask your friends what their favorite vibe is and we're pretty sure the rabbit will be the winner!

Be a sexy night-rider
Glow in the Dark Suction Cup Dildo
This sex toy is not only designed to fill you up, but it also glows in the dark! The suction cup base allows you to attach it to the wall of your shower or the floor for total versatility. This dildo is great for solo play, or so you can watch your partner show off. With its attached balls and realistic design, you can unleash your fantasies every time you use it.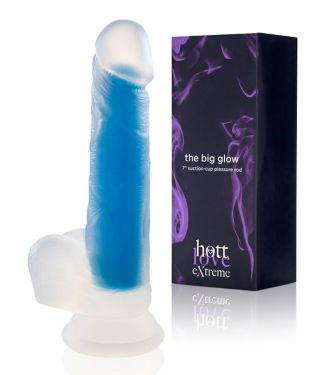 Get the ultimate clitoral suction
Premium Waterproof Rechargeable Massager Black – Womanizer
The Womanizer, which has been seen everywhere from the pages of Cosmopolitan to Conan, took the sex toy world by storm five years ago and is one of Spencer's most popular massagers for women. Its innovative design, two stimulation heads and PleaseureAir Technology have made it a huge hit. With its powerful suction motion, this sex toy is perfect for those who love clitoral stimulation! Plus, this massager is rechargeable, so you'll never run out of power.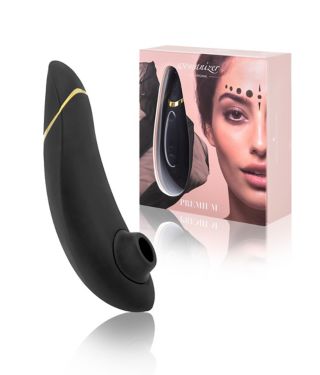 Come together
Hott Licks Vibrating Cock Ring
If you want to stay harder for solo play or with your partner, this vibrating cock ring is for you! Increase your stamina so you can enjoy foreplay or sex for as long as you like. It fits easily around your penis, restricting blood flow to help you stand firm. At the same time, the vibrating bullet stimulates your partner so you each feel incredible. Need a little help getting rock hard? This penis ring can help! Just want to try something new in the bedroom? This couples sex toy is a perfect start.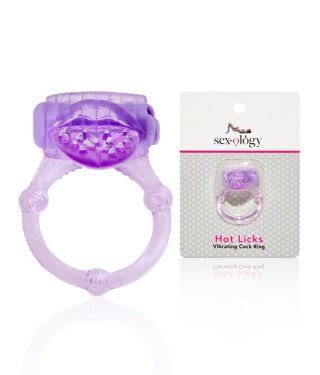 Tiny toy, big impact
Black mini vibrating butt plug
Butt plugs are some of the most exciting sex toys around because anyone can use them for added pleasure (with lube, of course). This three-inch mini butt plug is perfect for beginners with its easy on/off switch and convenient handle. Its graduated size makes it easy to use. Wear this butt plug as part of foreplay, to help you prepare for anal intercourse, or any time you want some exciting stimulation in this ultra-sensitive area of your body. Bottoms up!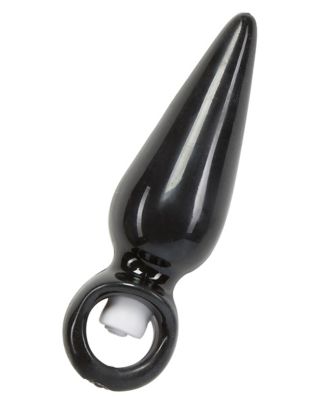 So, who's ready to spice things up and celebrate National Sex Toy Day in 2019! Not sure which toy is right for you? We're here to help with a huge selection of hundreds of top quality sex toys!
Oh, and don't forget to visit our Ask Jackie section to get personalized sex toy recommendations from our staff of trained intimate experts!