If you're an early adopter who's always on the cutting edge of technology, you'll want to bring your tech-savvy knowledge into the bedroom! Spencer's has a wide range of tech-savvy sex toys for those who want to go beyond the basics. These adult toys can be used by couples to add intimacy to your relationship, to learn more about what turns you on and for the simple enjoyment of more arousal, more pleasure, and more exciting Big Os! Who wouldn't love that?
With its powerful suction technology, the Womanizer revolutionized clitoral sex toys in a way that's made women go wild. This exciting new type of massager is sure to blow you away. Use it during foreplay to get your clit primed and ready, or during intercourse for a thrilling sensation that will have both of you moaning when you feel the results.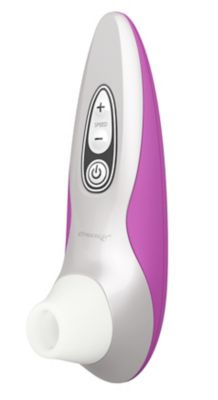 Bring a fun new element to anal play with this powerful massager! One of you can wear it during intercourse or as part of foreplay. Take your sex game to a new level as you explore your backdoor with this toy.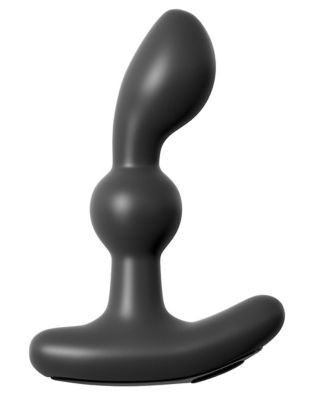 Take your sex play in a new direction with these exciting vibrating panties. Simply hand the control over to your lover and let them dictate when the vibe will buzz against you. Plus, who can resist the allure of wearing crotchless panties? Turn your next date night into one that will give both of you a total thrill!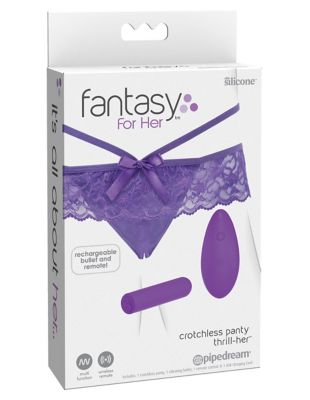 For the couple who already has almost everything they need to make sex hotter but is still looking for that ultimate big bang, this portable sex machine is perfect! With its powerful motor, it's easy to ride and comes with other assorted goodies to make your encounter even more thrilling. Try it blindfolded, while your partner uses one of the other toys on themself. Whatever combination of sex toys you use while you feel its intense thrusts, you're both sure to have smiles on your faces!