It's festival season! As music fans, we love going to concerts throughout the year, but there's something special about festivals. You get the chance to see multiple artists on a big stage, outside, surrounded by hundreds or thousands of others who are just as excited as you are. Plus, festivals are about more than music. There's food and related events, and opportunities to make new friends.
We asked our music-loving staffers which 2019 festivals they're most looking forward to and this is what they said. As you get ready for your own festival going, check out our festival gear so you'll be totally stylish.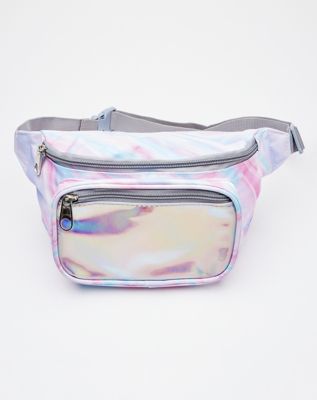 Coachella, April 12-21, Indio, California
"I'm most excited for Coachella this year. It's one of the only times a year that we get a huge group of friends together in one place from all across the country. We usually rough it and set up camp on the festival grounds, and have been doing so for the last four to five years. There are a few acts that I'm looking forward to seeing there, but I like going to a lot of the smaller shows and finding acts that I enjoy and creating a post-Coachella playlist to take me through the summer."
Kristen Long, Print Production Supervisor, Packaging & Spirit Marketing
Decibel Magazine Metal & Beer Fest, April 13-14, Philadelphia, Pennsylvania
"With a batch of great metal and quality breweries, this craft beer and metal event should be solid going into its third year. Looking forward to hearing Deafheaven live and gore legends Obituary, who'll be playing the Cause of Death album in its entirety on Saturday."
Brian T. , Package Designer/Creative Services
Broccoli Fest, April 25-26, Landover, Maryland
"This year, so far, I am looking forward to Broccoli Fest in DC. Broccoli City is a weeklong event that promotes sustainable and resilient urban communities. At the end of the week, they hold a major music festival with big artists. This year the headliners will be Childish Gambino and Lil Wayne with other acts such as 6LACK and Ella Mai. This should be a great show!"
Alisha Williams, e-commerce Category Merchandiser
COGS Expo, May 17-19, Parsippany, New Jersey
"I'm a huge fan of Music, Steampunk, and Burns. Having recently moved to New Jersey, I'm looking forward to attending regional events like COGS Steampunk Expo, and more throughout the year to meet tribe."
Greg Simerlink, Senior e-commerce Marketing Manager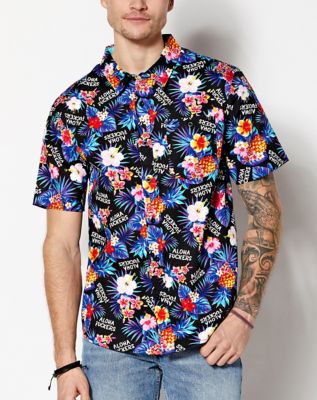 Governors Ball, May 31-June 2, Randall's Island Park, New York City
"I'm excited for Governors Ball because the greatest New York City band since The Velvet Underground, The Strokes, is returning to New York City to reclaim their throne. I've seen them half a dozen times. I saw them before they had an album out. I'm also excited to see The 1975."
Kevin Mahoney, SVP and General Counsel
Firefly, June 20-23, Dover, Delaware
"In 2019 I am really looking forward to Firefly in Dover, Delaware. The lineup isn't as good as previous years, but it's always fun to hang out for three days with my best friends and listening to great music. Headliners this year are Post Malone, Travis Scott and Panic! at the Disco so we should see a good collection of people there to see the new trends for this festival season. This is one festival I go to every year and it has never disappointed."
Jagger Katz, Assistant Merchandise Buyer: Beverage, Home Décor and Lighting
Vans Warped Tour, June 8, June 29-30, July 20-21, Cleveland, Ohio, Atlantic City, Mountain View, California
"I'm really looking forward to Vans Warped Tour this summer! Last year was supposed to be their farewell tour, so I'm really excited they're bringing it back for their 25th anniversary. Can't wait to relive my teenage angst all over again!"
Melissa Mott, Copywriter
Bonnaroo Music and Arts Festival, June 13-16, Manchester, Tennessee
"This will be the biggest festival I've ever been to. I'm especially looking forward to hearing Solange, Childish Gambino, Post Malone, and of course, Cardi B, and just hanging out with so many other music fans."
Beth Forrester, Copywriter
Woodstock 50, August 16-18, Watkins Glen, New York, and Woodstock Anniversary Week, Bethel, New York, August 16-18
"Being a huge fan of 60's and 70's music, I naturally decided that going to the Woodstock 50th anniversary show was a must! The lineup hasn't fully been released yet, but you can expect the same vibe as the original (hopefully).  I heard there are two shows now, one at the original site and another nearby; now my fiancé and I just have to decide which is the best to go to. We are excited to experience the grounds that so many amazing musicians performed at and also bond with fellow music lovers!"
Alex DeCerbo, e-commerce Category Merchandiser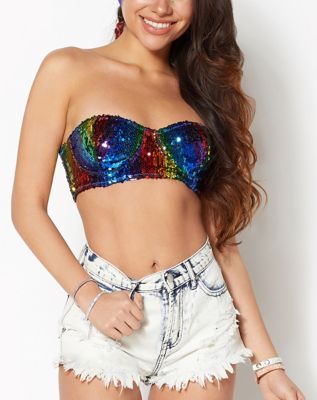 Sea Hear Now Festival, September 21-22, Asbury Park, New Jersey
"I love seeing live music. I'm looking forward to catching a bunch of the many local bands around the Jersey Shore area. There are a ton of cool venues where you can see bands performing any genre from jazz, blues, punk, rock, folk, progressive, bluegrass and more! I plan to check out the Sea Hear Now Festival at the Stone Pony in September. Dave Matthews and The Lumineers are headlining."
Bill Mangan, Sr. UX & Customer Experience Manager
Which 2019 festival are you most excited about? Did we miss your favorite festival? Let us know at spencersblog@spencergifts.com for a chance to be featured in a future blog post.