March 20th marks the first day of spring! Spring equinox (or vernal equinox) refers to the time when day and night are nearly equal in length in all parts of the world. The season ushers in longer days, fragrant blooms, and (finally!) outdoor plans. We shed our heavy coats along with the weight of winter, and suddenly everything feels lighter.
As the grass becomes greener, something deep inside of us says it's time for a change. This sweet spot between spring and summer doesn't last long. Start planning what you want to do, see, and wear right now! Here are 10 spring goals to add to your list:
Change Your Hair
Spring signifies renewal and rebirth. Put these principles into practice with a new 'do! If you've been thinking about making a dramatic change to your hair, now is the time to make it happen. Dye it neon green, chop it short, or shave it off altogether. Give yourself permission to do whatever you want with your hair.
Go to a Festival
A good music festival can be life-changing. Picture yourself in a cute crop top and your favorite mini skirt. You're confident and free. The sky has never looked so vast, you're surrounded by thousands of friends, and the music is so loud you can feel the bass reverberating in your chest. Even before the final performance ends, you'll be making plans for the next festival!
Spend a Day in Lingerie
Give your skin a chance to breathe and get to know your body by wearing lingerie for a full day. After spending months cocooned in oversized sweaters, it can be tough to transition into lighter spring pieces. Wearing flattering lingerie highlights your best features and gives you the confidence you need to hold your head high all season long.
Take a Hike
Spend more time in nature! Designate at least 20 minutes each day to being outside. Hiking, biking, and even walking in the sunshine can provide a healthy dose of Vitamin D and help to stabilize your mood.
Start a Garden
Gardening is one of the best ways to witness the beauty of spring firsthand. Get your hands dirty and plant some flowers, fruits, and vegetables this spring. There's something meditative about interacting directly with fresh soil and hopeful seedlings. Even if your gardening efforts fall flat, you can still get your flower fix with this adorable daisy shoulder bag!
Listen to New Music
Music is everywhere! We hear it in grocery stores, at baseball games, and in clubs. Because we tend to associate it with experiences, music can evoke powerful emotions. Create your own spring soundtrack and play it while you're driving around town or hanging out with your friends. When one of those songs starts playing 10 years from now, a warm wave of spring nostalgia will wash over you.
Read a Book
What do you remember from last spring? How about the spring before that? If you can only name two or three significant events, you're not alone. If we don't make an effort to be present, time will fly by in what feels like the blink of an eye.
Reading is an excellent way to practice being present in the moment. Holding a book and carefully scanning its pages requires an intentional stillness of the body and the mind.
Go Skydiving
What if you could fly? Skydiving is the next best thing, and spring is a great time to do it. Prepare for an adrenaline rush as you jump into the open air from an altitude of 10,000 feet or higher! Rock this Get High Basketball jersey to show that you're not afraid of heights.
Beyond the breathtaking views, skydiving offers perspective. We are tiny and inconsequential in the grand scheme of things. Take a risk, chase that dream job, or ask your crush out on a date. Sometimes scary experiences can be profoundly rewarding!
Be the First One on the Dance Floor
Moving to music releases feel-good endorphins and shifts your mind to a positive place. Instead of staying seated through bop after absolute bop, get up and move your body! If others join you, you can take credit for getting the party started. If they don't, at least you'll get to show off your adorable new pentagram crop top.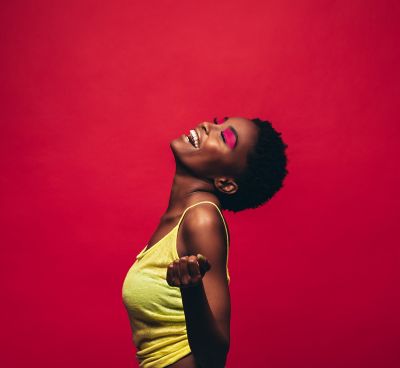 Host a Party
Stop waiting for a party and throw your own! Get the snacks and drinks lined up, play your favorite tunes, and gather games like Punish Me Daddy and Incohearent.
What's on your spring to-do list? Whatever you decide to do with your sunny days, remember to show up, dress up, and have the time of your life!