Hey, Spencer's fans! Christmas is nearly here and that Christmas stocking of yours is still looking pretty empty! Luckily, there's no need to go into a panic just yet, because Spencer's is here with a Christmas miracle just in time to help!
Hanging Christmas stockings has been a part of the Christmas tradition for centuries, and it would be a complete shame if you weren't properly prepared to take part! So, to keep this tradition alive, it looks like you may need some help on getting set up! Don't worry! Here at Spencer's, we're the gurus of gift-giving and we've gone ahead and prepared a helpful list of the best holiday stocking stuffer ideas so you can impress the whole fam with a special stocking surprise this Christmas!
Whether you're looking for stocking stuffers for men, stocking stuffers for women, or stocking stuffers for kids, our list will be sure to provide you with a plethora of different options to choose from! Make this Christmas the best one yet by gifting your family some stocking stuffers from our incredible list:
Keep those toes nice and warm when you stuff your family stockings with some awesome socks! You can't go wrong with some socks featuring characters from your favorite TV show, movie, or video game!
The holidays are all about friends, family, and food! What better way to get the night going than with some drinks with the fam? Our various shot glasses and flasks are the perfect sizes and will slip right into anyone's stocking. If they're over the age of 21, of course!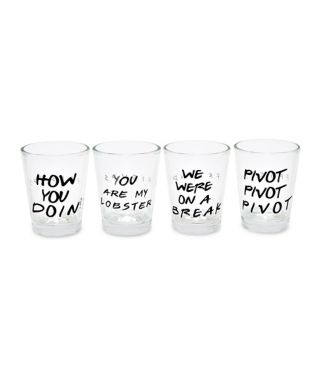 Keep those snowballs covered this holiday by stuffing that stocking with some fresh new boxers. With a collection of various officially licensed styles from some of your favorite brands and characters, there's no doubt you'll find something for everyone! Make this Christmas the last time that they ever have to go commando!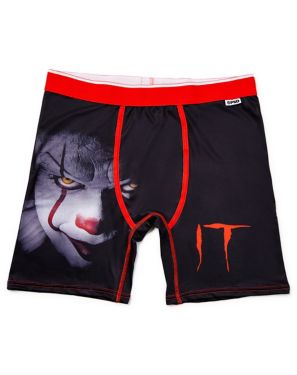 Beating the cold winter weather won't be an issue for you and your family once everyone receives a beanie hat in their stocking this Christmas! Our wide selection of beanies features various styles like cuffed beanies and pom beanies that'll top off everyone's style.
You can never have too much moolah! Keep all the money and gift cards you received safe and secure when you get a wallet in your stocking on Christmas morning. A wallet is a perfect gift for a Christmas stocking because it's small, lightweight, and will be sure to help you keep track of all your most important items.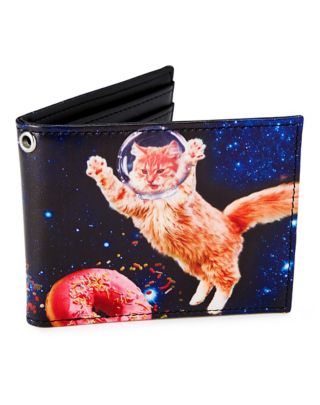 They've completely taken over all free desk space for collectors everywhere and now they're here to invade your Christmas stocking! Fill your family's stockings with some of their favorite characters and watch them smile wide! These adorable little figures are perfect for showing fandom and come in many different styles for you to choose from!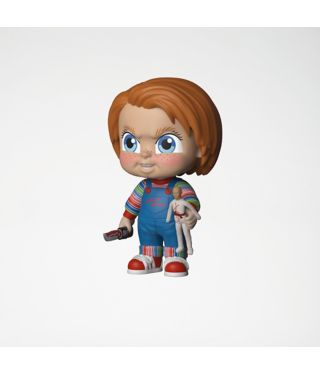 Give the rest of the family something stylish and practical this Christmas! From hilarious styles to officially licensed lanyards, you'll have no problem finding a lanyard that perfectly matches each person in your family!
Help the family keep the drinks flowing when you gift them some awesome drinking accessories! Dad will never have to struggle to open a bottle again once you've blessed him with one of our various bottle openers! With one of our can coolers, he'll be able to drink more discreetly and keep his drink cooler for even longer! The options are nearly endless…
Brighten up the mood this Christmas when you slide some beautiful body jewelry into everyone's Christmas stocking. With hundreds of different types of jewelry including belly rings, nose rings and ear gauges, you'll be able to accessorize the entire family with ease!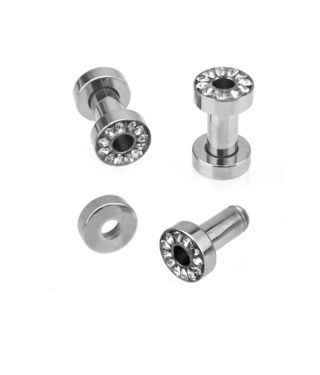 Finish decorating the tree as a family once everyone receives a unique Christmas ornament in their stocking! We have plenty of hilarious Christmas ornaments to choose from and they are sure to induce some laughs!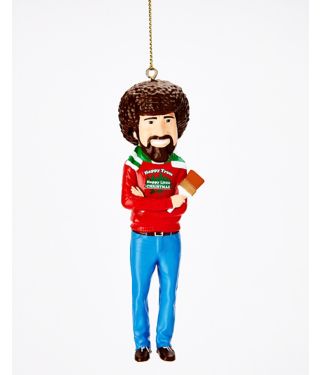 Get the competitive juices flowing when you gift your family with some games! Games will be the gift that keeps on giving as you can play them all year long! For those who like to get their drink on, we also offer a variety of drinking games and party games, too!
Get the Christmas party started right when you pregame with some of our hilarious and fun drinking games. Our collection of drinking games are perfect for putting in the stocking of anyone who likes to get their drink on. We have a wide variety of drinking games to choose from like cards games such as Buzzed or more elaborate games such as Drinkopoly.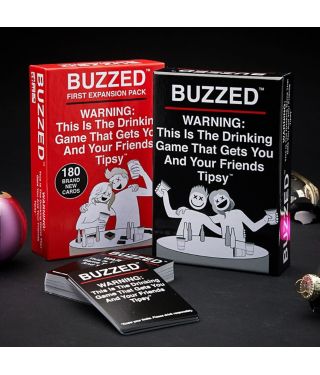 Equip your family to block out the sun and shade the haters when you slip a pair of sunglasses into their stockings. There will be no reason to throw any shade this holiday once everyone is gifted with a stylish pair of their own stunner shades.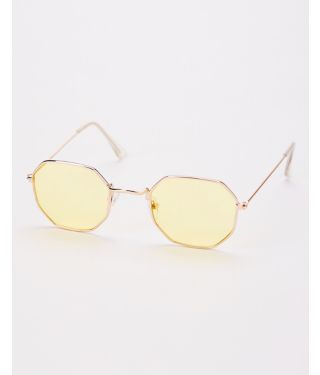 There's no better time to spread good than during the holidays. That's why some incense and incense burners are the perfect choice for your family's Christmas stockings. You'll feel the good energy flowing throughout your home once everyone has some incense of their own.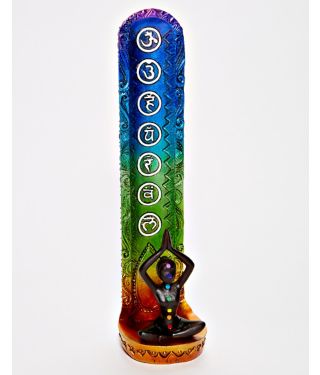 If you've been waiting all year for the perfect moment to get that sweet payback on someone in your family, gag gifts are the perfect opportunity! Give them a friendly reminder of what revenge feels like when you decide to slip a hilarious gag gift into their Christmas stocking. Just be careful not to cause an entire prank war within the family!
Not shopping for a family member? Show that special someone that all you want for Christmas is them when you slide a naughty item into their stocking. Our intimate vibrators and toys are discreet enough to fit inside a stocking yet powerful enough to bring joy to the world! Jingle bell rock the bedroom with your partner by gifting them one of our irresistible intimate items this Christmas.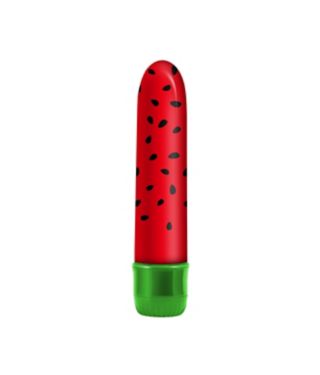 Now that you've seen our list, there are definitely no excuses for that stocking being empty come December 25th! For more of the best gift-giving options and holiday ideas be sure to check out our full collection at www.spencersonline.com!
Merry Christmas!