If you haven't been stranded on Ahch-To or frozen in carbonite for the last few weeks, then you should already know that The Child is all the rage right now. He has taken over the internet in just a matter of weeks and is continuing to melt hearts across the galaxy. With a brand new episode of Disney+'s live-action series Star Wars: The Mandalorian released every week, the craze for this adorable little creature continues to escalate with each passing chapter and has given us fans plenty of fresh, new and hilarious meme material to close out 2019!
No one could've predicted what kind of immediate impact The Child would have. In just a matter of a few episodes, he has quickly cemented himself as a pop culture icon in 2019 and we're sure this trend will continue well into 2020. Ever since his debut at the end of the first chapter of the series, The Child has captivated audiences with his giant beady eyes, delightful little waddle, and his charmingly amusing mannerisms—not to mention his immense connection to the Force!
You see, it's quite amazing how quickly The Child found his way into our hearts considering how very little we know about the character. One of the only things that have been confirmed so far is that The Child is indeed not technically a baby, at least in our sense of the word. That's, right! The Child as we know and love him sits at 50 years old, but as we know from the official Star Wars Twitter account, "Species age differently".
We just can't get enough of this adorable little guy and we know that you wouldn't mind having him around 24/7 either. So to grant you that opportunity, we are going to be releasing a The Child Face Pop Socket and a The Child Pod Pop Socket so you can show off your fandom for this irresistible character whenever and wherever you like!
If that isn't enough for you, we've also got an awesome batch of officially licensed The Child T-Shirts in the pipeline as well so you can wear your heart for The Child right on your sleeve, LITERALLY! Here's a look at some of the amazing designs we'll be carrying: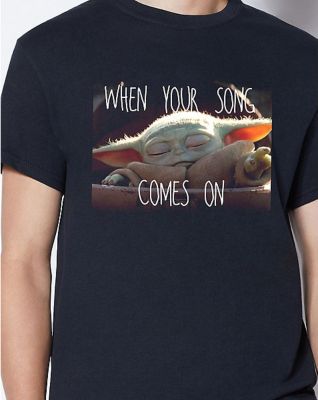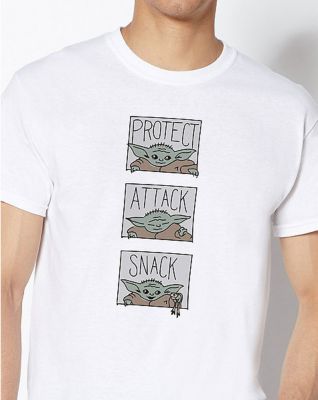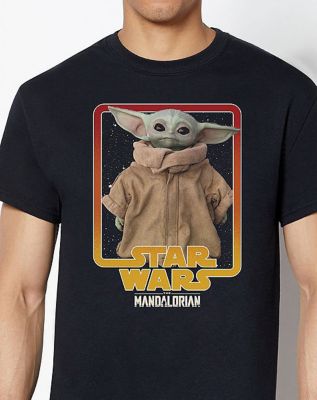 Believe us when we say we're just as excited as you are for each new chapter of Star Wars: The Mandalorian to release so we can get a glimpse at what kind of mischief this little child is going to get into next. We also can't wait to show you all the amazing things we have in store for 2020, and although we can't say much right now, trust us when we say it's going to be out of this world!
In the meantime, if you're still trying to get your Star Wars fix then be sure to visit our website at Spencersonline.com and check out our officially licensed Star Wars collection! And to make sure you don't miss a second of The Child action, be sure to catch Star Wars: The Mandalorian streaming now on Disney+.