Spencer's wants your sex life to be a party—whether it's a party of one or you're living it up with a partner or partners. We know you care that the toys you are using are body safe, rechargeable, and beautiful. So we made sure our new sex toy line, Oona, has something for every sexual taste and preference, without anything you don't need. Our goal with Oona is to offer you joy without compromise, so you can be as cheeky, playful and sexually satisfied as you want to be.
As part of our wide assortment of sex toys, Oona launched in fall 2020 with a selection of carefully curated sex toys. We've added several more and will continue to do so to help you have the best sex life possible. We want to let you know more about these new adult items and what makes each one so special. All Oona vibrators are rechargeable, with long run times, and most are waterproof, which means they can keep up with your passion in bed or the bath or shower or if you want to remake that scene from The Notebook but with a little more x-rated flair. Let's meet Oona.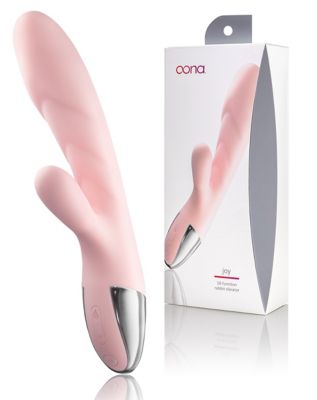 Joy is a warming rabbit vibrator which means it can really heat things up in the bedroom or anywhere else! Joy has 10 different vibration modes, so you can mix things up every time to push you over the edge and discover a new way to get off.
Thrill is a powerful type rabbit vibrator that delivers clitoral stimulation and penetration along with eight different vibration patterns. With its ridged shaft, rabbit ears and easy-to-hold handle, you'll be feeling your own thrills every time you use it.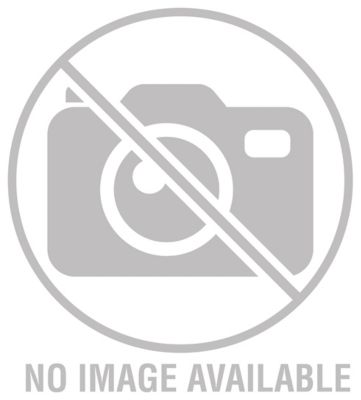 Awaken has a tapered tip, so you can focus your pleasure exactly where you want it, whether you're looking for clitoral stimulation or penetration. With 10 levels of vibration, this vibrator has many ways to help you reach your peak.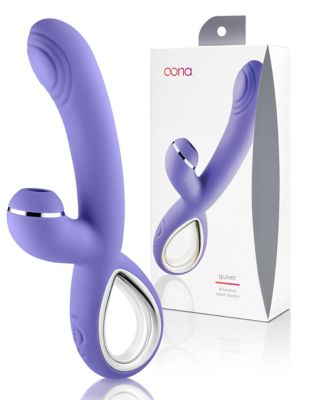 This exciting rechargeable vibrator is ready to rev you up. With its pulse wave tip along with suction, Quiver offers a thrilling way to get your pleasure on at any time. This twist on the classic rabbit vibrator is ready to give you mind-blowing excitement and become your new sex toy MVP.
This sleek, silicone vibrator is curved to hit your G-spot and deliver explosive sensations. With 10 vibration modes and powerful motor, Minx is the perfect sex toy any time you want to take your pleasure over-the-top.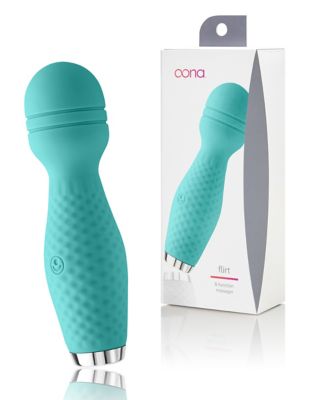 This powerful, rechargeable wand massager will transport you to the ultimate sexual bliss. With its powerful motor, sleek curves and easy-to-use design, the Flirt delivers the ultimate quickie or a longer session whenever you're in the mood.
This waterproof suction massager is ready to make you scream "abracadabra." With seven different functions, you can find the one that makes you believe in Magic. With its easy-to-hold handle and extremely powerful motor, you'll have the ultimate in clitoral suction at your fingertips.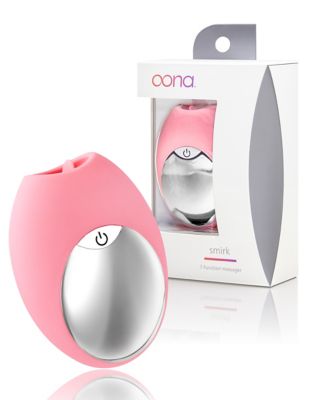 For women who love getting head, this tongue vibrator delivers the ultimate oral pleasure. With its tongue-like rotation, this vibe can lick you for as long as you desire.
This glass butt plug is sleek, stylish and perfect for beginners or those who already enjoy anal play. Cheeky is made of borosilicate glass so it's perfect for experimenting with temperature play. Just add some lube (sold separately) and you're ready for backdoor stimulation that will make you moan.
Additionally, to help you use your Ooona toys, we also carry Moxie Strawberry Organic Lube and Natural Sex Toy Cleaner. These top-notch products from Oona are the perfect way to keep sex slippery and make your toys last as long as possible.
There's our rundown of Oona's sex toy launch. Stay tuned for even more ways to perk up your sex life.