Bored with your regular t-shirts? Wanting to upcyle your current tee collection? We're making updating and repurposing your favorites easy. In this blog, you can find cute ways to cut your t-shirts for a style that is all your own. It's easy to add variety to your tee wardrobe with just a little craftiness. With these 4 cute ways to cut a t-shirt, you'll feel brand new.
Fashion influencer and Instagram star Evangeline Demuro has given us several exciting ways to restyle your tee into one that's sure to get you all the likes. All you need is a t-shirt, a pair of scissors and some safety pins!
Watch her video to see how it's done:
Ways to cut a t-shirt
Add DIY fringe to your hemline
Select the horizontal line you want the fringe to start, such as at your belly button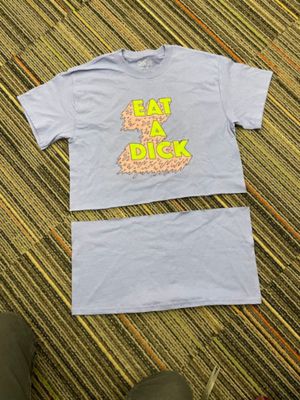 Cut off the very bottom of your t-shirt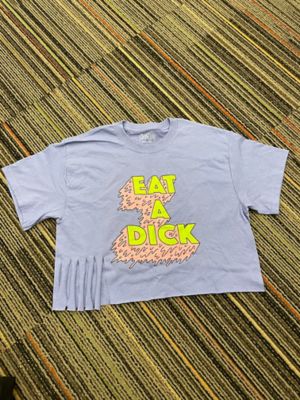 Cut vertical strips on the front and back up to your desired starting point to create the fringe. These can be as long or as short as you want.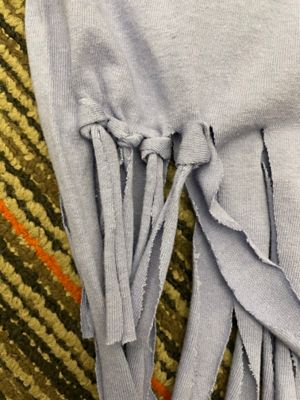 Tie a knot at the top of each strip to ensure it stays in place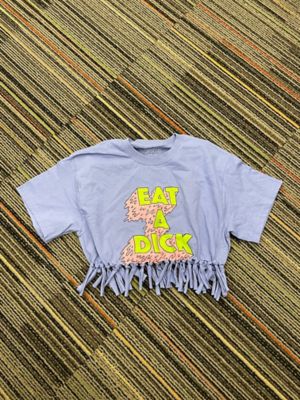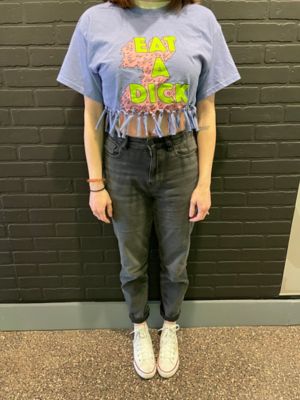 EXTRA CREDIT: If you find that the sleeves of your shirt are too long, you can roll them multiple times or cut them off to create a muscle shirt. To cut the sleeves off, follow the stitching from the armpit to the top of the shoulder. You can take the cut closer to the neckline depending on how much skin you'd like to show. You can also use the scraps of the sleeves to tie up the shoulders for a more fitted look.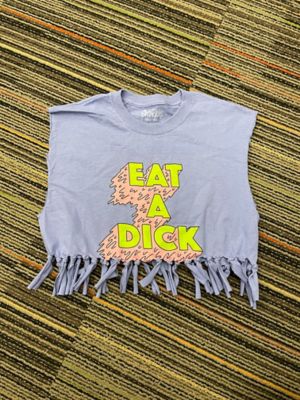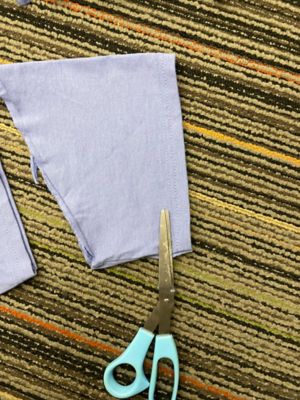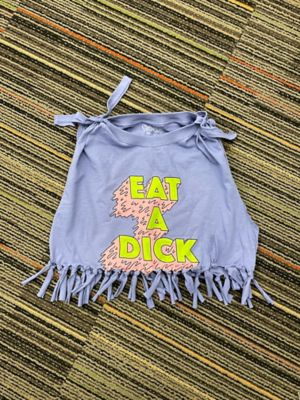 Make Your Own Safety Pin Shirt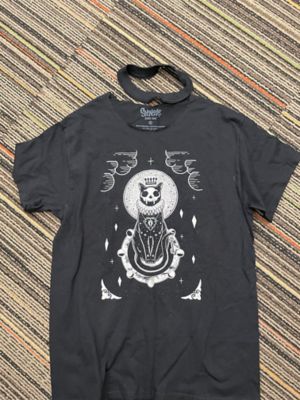 For this punk-rock look, cut a line below the t-shirt's collar to remove it from the shirt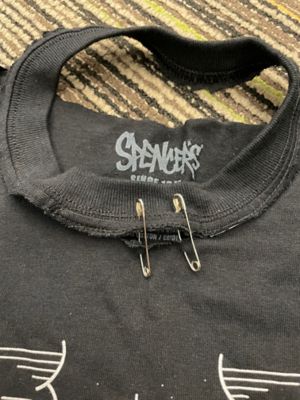 Add a row of safety pins to fill in the gap you've created. You can add as many or as few safety pins as you like.
EXTRA CREDIT: You can incorporate the tools you learned above to make the tee even more original, or if you have leftover safety pins, add them to the shirt for added shine. You can even cut slits into your shirt and add the safety pins just like you did with the neckline.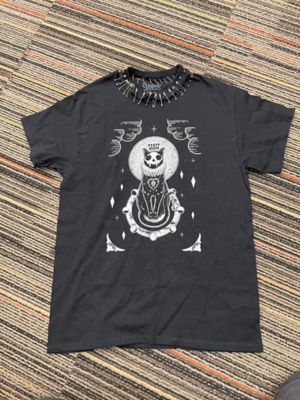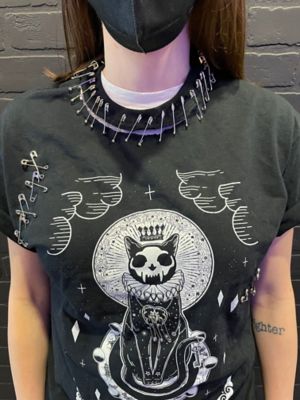 Back Knot Your T-Shirt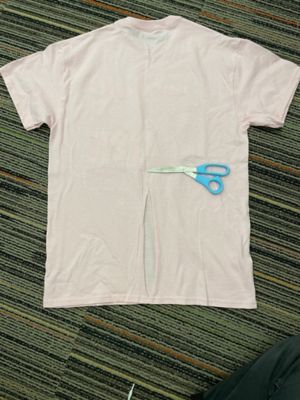 Cut a line up the middle of the back of your t-shirt
Cut horizontal lines from left to right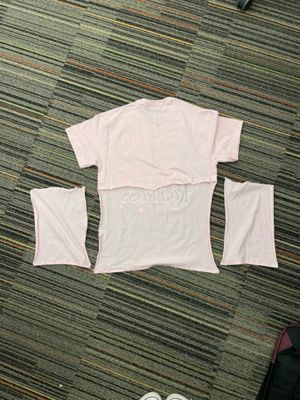 From there, cut out a rectangle from the left and right side
Turn it over and cut a line up the middle of the front of your t-shirt. You'll use these separate pieces to create a tie detail on your back.
EXTRA CREDIT: You can cut the neckline for an off-the-shoulder look.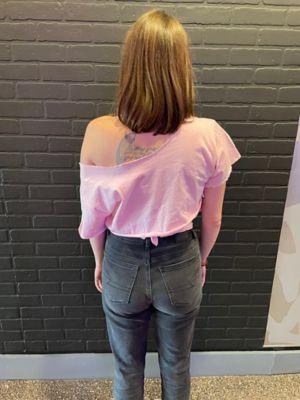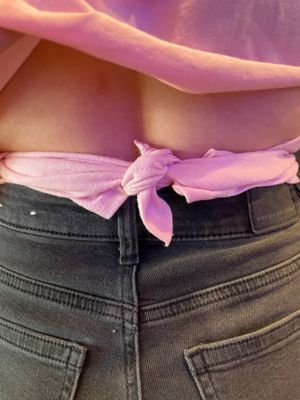 Shred Your Shirt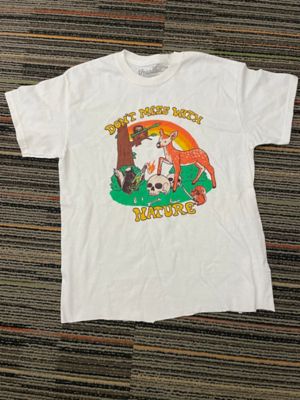 Cut the bottom of the shirt if it's too long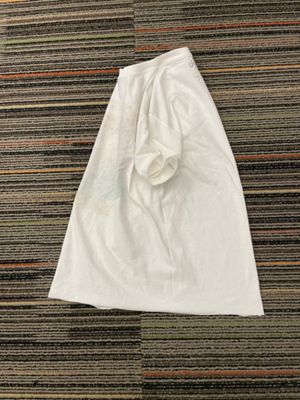 Turn the t-shirt inside out and fold it so that the back pieces are folded in half against each other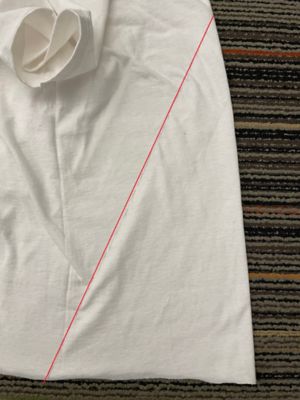 Draw a Triangle. It can be any size you want!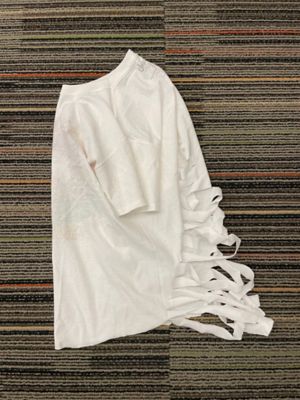 Cut slits into the triangle for the ultimate DIY shredded shirt
PRO TIP: You can use this shredding technique anywhere on the shirt!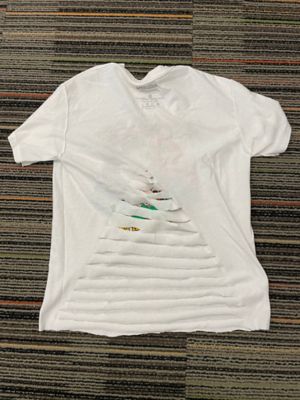 In the video, you may have noticed that Evangeline also shows you how to use bleach to create a unique and easy bleach dye look. For more styles like this, check out our DIY Bleach Dye Guide.
You can experiment using Evangeline's techniques as a starting point and see where they take you and your t-shirt collection. Have cool cutting techniques? We'd love to see them. Send your masterpiece tees to Spencersblog@spencergifts.com and you may be featured in a future post.