Calling all Trippie Redd fans! Here at Spencer's we are just as excited about the release of Trippie's new album, Pegasus, as you are, and we have the exclusive merchandise to prove it!
Pegasus is Trippie's latest album, released on October 30th, 2020, and it's been much anticipated. The project has been described by Trippie himself as having a "dreamy, nostalgic and outer space" vibe and will feature artists like Young Thug, Future, and Quavo.
Spencer's is the place for Trippie listeners to get all the gear they could possibly want. We have apparel no one else can get their hands on. Yup! That means we have Pegasus merch you won't be able to find anywhere else!
Here's a look at some apparel you can cop and rep while listening to Pegasus!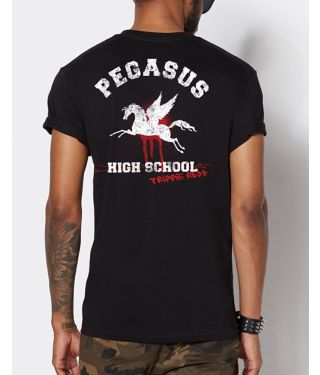 This is a stylish option for Trippie fans! The front lets everyone know you rep the 1400! If you're a true Trippie fan, you know what that's all about! The back has a Pegasus High School design inspired by the album and video for I Got You featuring Busta Rhymes!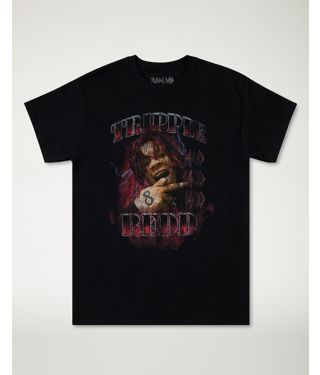 Need another option for you to rep the 1400? This shirt has the iconic logo outlined by a stylized photo of Trippie surrounded by a smoky red design accented by a bright blue lightning strike.
This shirt is a must have for Trippie lovers. Its unique devil-horned design along with the red and green color scheme and faded skull outline is only available at Spencer's.
Spencer's is your destination for all things Trippie Redd. There's no doubt you'll show off your love for his latest drop Pegasus in style with so many officially licensed designs.
Make sure to be on the lookout for exciting new Trippie merch coming soon to Spencer's, and make sure to stream Pegasus wherever you listen to music!