School is back in session, so why not indulge your love of scary movies with a horror backpack? These official backpacks from your favorite films will wreak havoc in the hallways! If you spent all summer watching and rewatching classic horror movies, eagerly awaiting those pivotal scary scenes, you can continue the film fun into the school year. You're likely to make new friends when they flock to you to talk about your favorite scenes from horror flicks like Friday the 13th and It.
These official horror movie backpacks not only feature your favorite horror characters, they're also fully equipped to carry all your books and school supplies. With pockets and padded straps, these sturdy backpacks aren't out to get you, unlike the characters emblazoned on them. Save the hearts and rainbows for someone else. Show off your favorite scary genre with these bags!
Jason Voorhees Backpack – Friday the 13th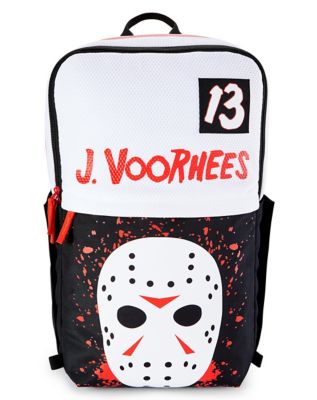 Any Friday the 13th fan will love showing off this killer black, white and red backpack! Featuring Jason's signature mask with a blood-spatter pattern and the number 13, you're sure to let people know you're a horror movie buff.
Camp Crystal Lake Built Up Backpack – Friday the 13th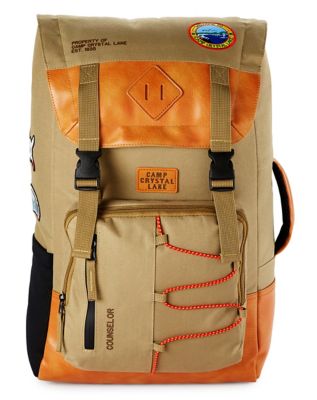 This tan and orange Camp Crystal Lake built-up backpack is another way to show off your love of Friday the 13th. From a distance, it may look innocent, but you and your fellow horror fan friends will know what it really means.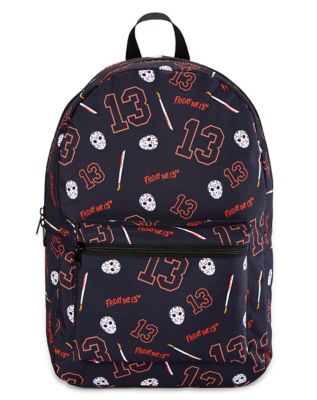 Here's another option for fans of Jason Voorhees, featuring his white mask, the movie title and the number 13 on this black backpack.
Michael Myers Backpack – Halloween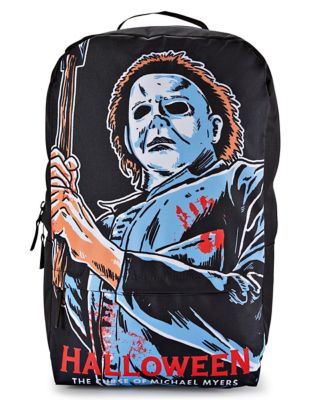 No list of the best horror movie villains is complete without Michael Myers! Fans of the Halloween movie series will love this Michael Myers backpack, with him looking ready to move in for the kill.
Good Guys Reversible Chucky Backpack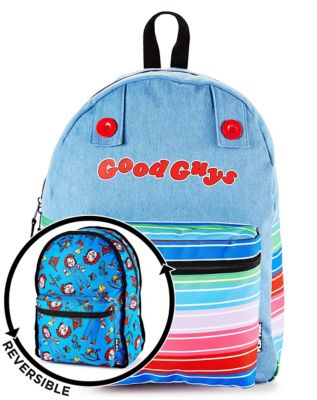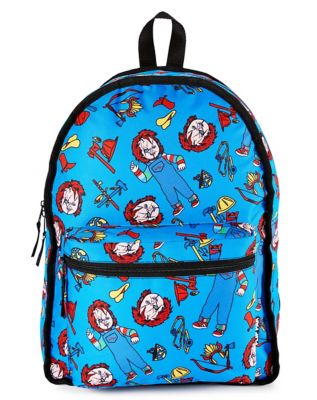 Child's Play comes to life with this Good Guys Chucky reversible backpack. Either look innocent when you wear it with its blue fabric and stripes and the word "Good Guys" or show off your favorite killer doll on the other side of this horror backpack.
These are part of Spencer's wide range of fun back-to-school backpacks for every taste!