With Valentine's Day 2020 around the corner, it's time to add some sizzle to your relationship! Whether you're recently coupled up or have been with someone for a long time, there's no better day than the most romantic holiday of the year to try something new in bed. And where better to get inspiration for your V-Day bedroom fun than Cosmo's sex games? The sexperts at the iconic magazine have mastered the art of getting it on, and lucky you gets to reap all the rewards. Behold, our favorite sex tips and positions from Cosmo's Wildest Sex Games, the Cosmo Kama Sutra Sex Deck and Cosmo's Kinky Sex Games—which are perfect for February 14.
Ice, Ice, Baby!
Take an ice cube and rub it against your partner's body, then have them do the same to you! Watch their nipples stand at attention when they come in contact with the icy cold treat. When you're satisfied, move the cube down, down, down. Keep going until it's totally melted. Whether you want to take your tongue on a tour of the places the ice has been is up to you.
Multitasking (the sexy kind)
At the office, multitasking can feel overwhelming. In the bedroom, it can feel outrageous! Use different parts of your body to stimulate your partner at the same time, such as kissing, licking or sucking the body part of your choice while also stroking them with your fingers somewhere else. You'll both enjoy this dual delight!
Lap Limbo
Give the ultimate lap "dance" when you try this exciting sex position. Have him lean back in a chair with a pillow beneath his knees. Straddle him, then put your legs up on his shoulders. When he pulls you close, you'll make the chair rock with your passion. Not only that, but he gets to see you up close and personal and offer your G-spot some lovin'. We consider that a win/win!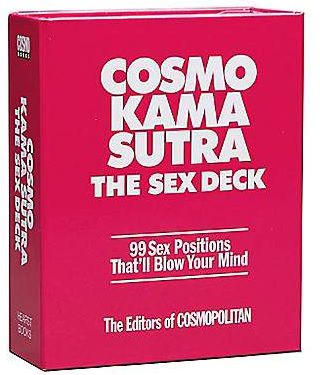 Sweet Kink
Use your favorite candy for some hot bondage action! If you want to explore BDSM but aren't sure where to start, have sex for dessert when you create restraints out of black licorice. Try using a few pieces to give some light whacks to their chest or bottom. You can even feed them one as a reward for being so good.
Beat It (The Clock, That Is)
Test each other to see who can get the other off the fastest! While some nights you want sex to last all night, other times it can be fun to put all your effort into making them moan as they reach their peak. You can think up a sexy reward for whoever "wins" this fun sex game.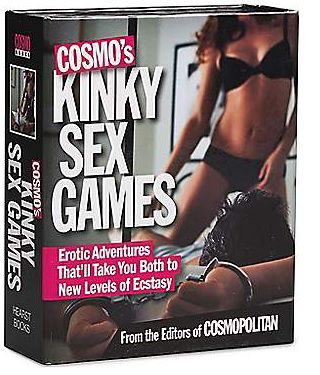 These are just the tip of the iceberg when it comes to the wide variety of bedroom tips offered by the experts in Cosmo's sex games. In addition to the games featured above, don't miss Cosmo's Truth or Dare Game and Cosmo's Steamy Sex Game! To make them even more fun, you can play them while wearing some of their sexy lingerie. Whichever racy moves you decide to try out with your partner, get ready for total pleasure, again and again!