While dating apps are rising in popularity, finding true love in the digital era remains tricky. According to a 2019 Pew Research Center study, about 60 percent of dating app users have had positive experiences with online dating. The other 40 percent say dating apps have left them with feelings of frustration, pessimism, and insecurity.
If you've found yourself on the wrong side of this statistic, don't lose hope! We've rounded up ten dating app tips to help you make the most of your online dating experience.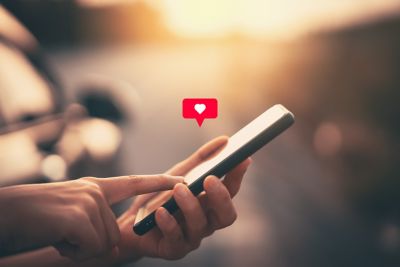 1. Know What You Want
Before you download those dating apps, think about what you want to gain from them. Are you looking for a long-term relationship, a casual hookup, or something in between?  
Once you've developed clear relationship goals, you'll have a much better idea of what to look for in a potential partner.


2. Know Your Worth
Opening yourself up to the opinions of strangers can be scary. Remember that no one can truly know you just by looking at you on a screen.
A dating profile is like the cover of a book. It can provide a name and a picture, but it can't capture the way your face looks when you see your best friend or the sound of your laugh while you're watching your favorite movie. No one can fully appreciate your personality or your story until you choose to share them completely.


3. Take Frequent Breaks
Put a strict time limit on your daily dating app usage. Swiping through dating profiles for hours can be draining, especially when you're engaged in multiple conversations at a time. Allow yourself 15-20 minutes at a time to use your dating apps with clarity and intention.


4. Tell the Truth
You've been swiping for 20 minutes when you come across the perfect match, an adventurer who's passionate about camping and hiking. Resist the urge to say you're something of an outdoorsman yourself when you've only been camping once…in 2003. That wouldn't be fair to either of you!
Be honest about your hobbies and interests. You'll thank yourself when it comes time to plan your first date and it's in a cozy restaurant, not on the edge of a cliff.


5. Choose a Good Profile Picture
Your main profile picture should feature only you. Group photos are not only confusing, but they invite comparison. Unless you want to field questions about your cute best friend, stick to a solo shot.
Your picture should feature good lighting, a clean background, and a smile if you're so inclined. Skip the filters.


6. Know the Red Flags
From shirtless gym pics to groan-worthy misspellings, dating apps are full of red flags. As a general rule, listen to your intuition. If something doesn't feel right, it probably isn't. Check out our blog post 10 Dating App Red Flags for essential tips.


7. Maximize Your Search
Most dating apps let you choose an age range and a maximum distance to aid in your search. Consider adjusting both of those to connect with more potential matches! You can sort out the travel logistics later.


8. Start Genuine Conversations
Instead of dropping a cheesy pickup line or just leading with an uninspired "Hello," start a conversation with a few thoughtful questions. Ask questions that require more than a simple "yes" or "no" response. More importantly, ask questions that you really want to know the answers to!
Tailor your opening question to the person you're talking to. Has this person listed painting as one of their interests? Ask them which artist has influenced their work the most. Are they into movies? Ask them to share their top three favorite films.
When it's time to talk about yourself, keep it short but sincere. It's usually wise to do more listening than talking.


9. Set a Date to Meet in Person
Set a date and time to meet your match in person no more than two weeks after your first conversation. While you can learn a lot about a person through an app, nothing compares to face-to-face interaction. Once you've come up with a plan to meet, tell one or two close friends or family members exactly where you're going and how long you plan to be there. You can never be too cautious when it comes to meeting someone new for the first time!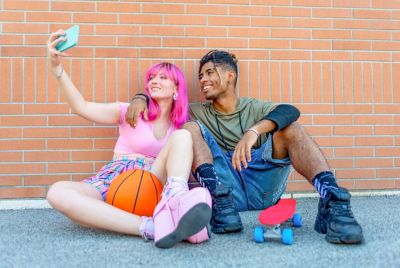 10. Remain Open to People Who Aren't Your Type
Before you use any dating app, you should know the difference between your "must-haves" and your "wants."
If you travel for work every week or have nightly obligations with your friends, you might need a partner who's willing to adapt to your busy schedule. You might want a partner who's taller than you, but something as trivial as height should never be a dealbreaker.
Never dismiss someone based on their hair color, their music preference, or some other insignificant matter. Keep an open mind as you get to know people who don't necessarily trigger your "love at first sight" response.


Remember dating should be fun! If you find that it's becoming stressful, don't hesitate to take a break. You're the whole package all on your own, so keep doing what you love, and you'll create meaningful relationships naturally. Good luck out there! Check out The Inspo Spot for more dating and sex tips.